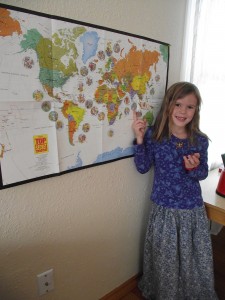 Many thanks to my mother for getting the kids a subscription to Highlights Magazine's Top Secret Adventures!!  Ever issue brings a new mystery to solve in a new country.  It's one of the best structured homeschooling activities we've ever worked on as a family.
We're currently making our way around China attempting to solve a crime, and in the process learning geography, history, anthropology!  We're solving logic puzzles and mazes, and breaking secret codes!
We can't wait to solve the mystery, and look forward to next month's adventure!