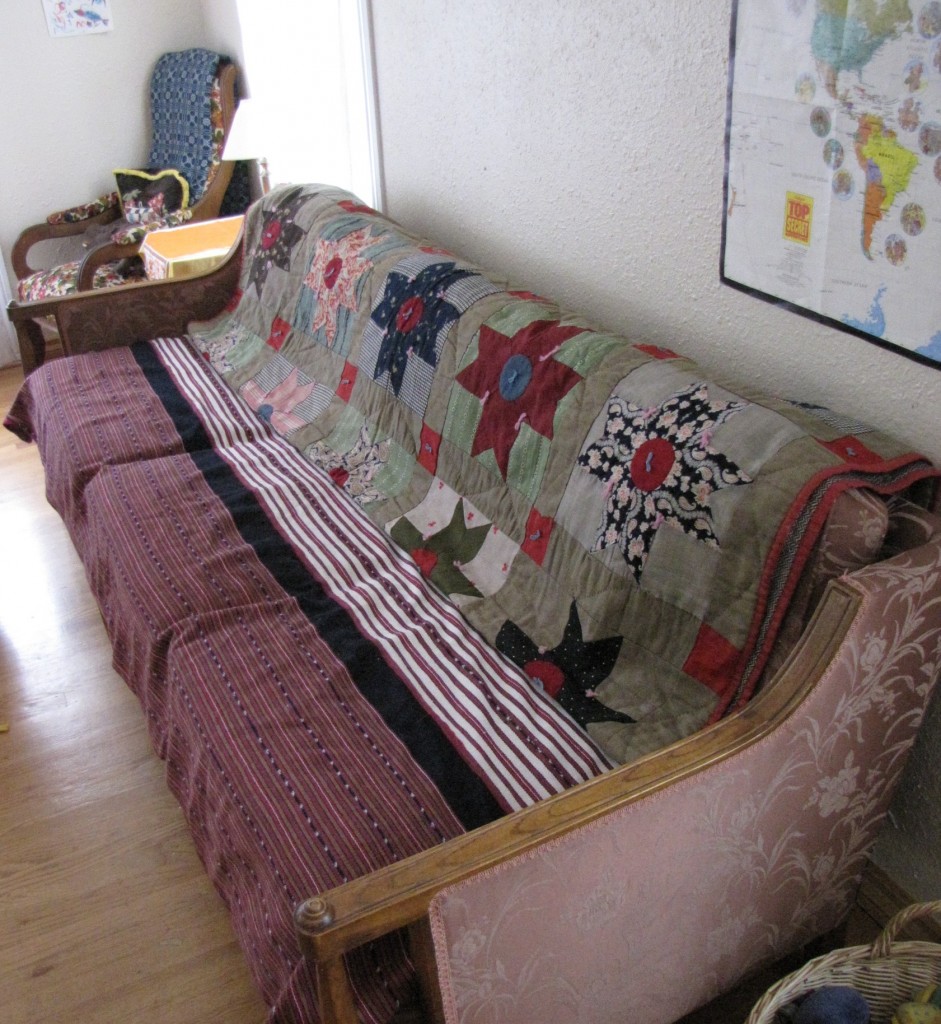 The house is full of company at present, and the rains have returned to Oregon, bringing with them the constant grey that so typifies autumn in the Pacific Northwest.  You've never seen such miserable looking chickens as ours, huddled under the picnic table in the driving rain.  Definitely a good time to hide out inside, catch up on school projects, watch a documentary, make a hot lunch.
First, can I show off some recent thrift store finds?  The weaving (on the sofa seat) fits perfectly over our beat-up sofa upholstery.  The old, old quilt on the back  was $5,with a perfect palette for fall.  The weaving is cotton and I put it through the washer and dryer with no problem, but the quilt had to be hand-washed in the bathtub to preserve the delicate fabrics (some are silk).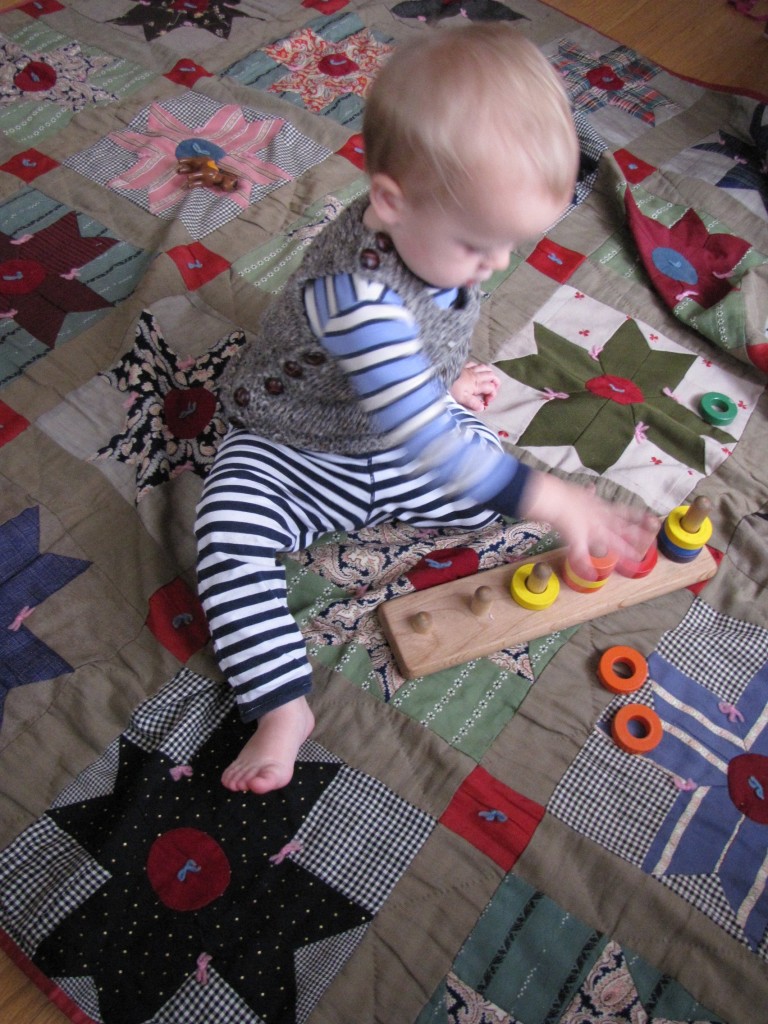 The children finished their school work quickly this morning, so while George plays on the floor and the big kids are watching a NOVA on Viking swords, I've been test knitting a vest pattern I worked up last week.  Vests are so quick to knit, and so versatile for small children. Also, young kids so quickly stain and snag sweater sleeves, I find precious handknit vests hold up better than full long-sleeved sweaters.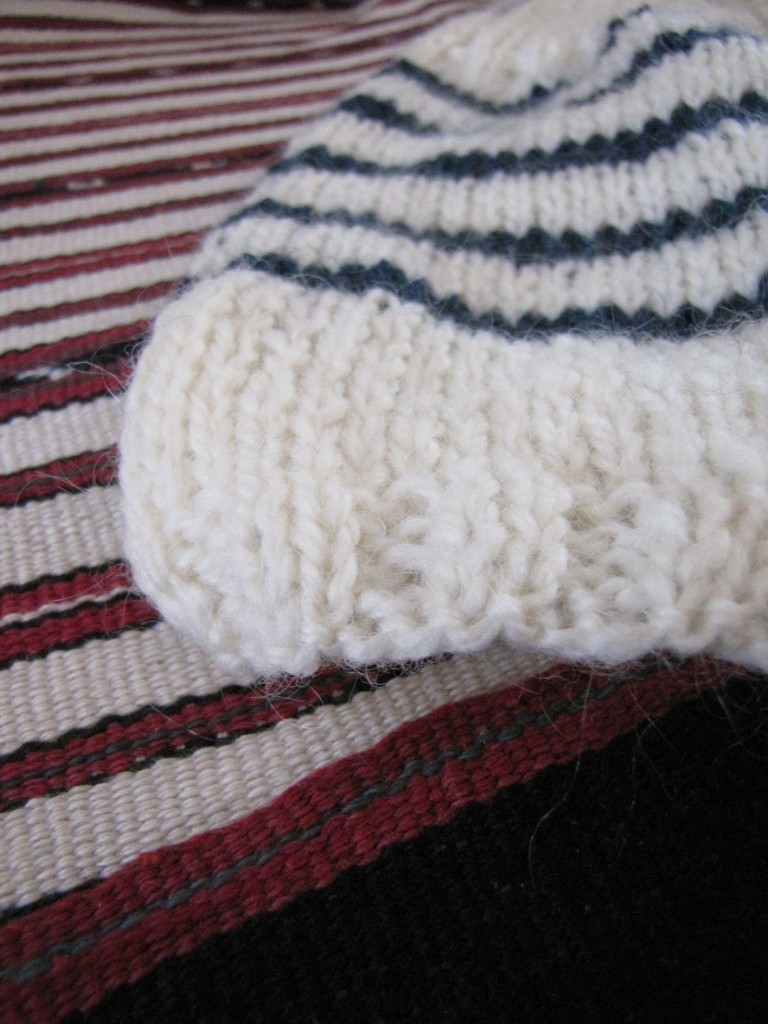 I'm just about finished with the 12-18 mo size and have the 6 month half-way done.  Only one little error so far, and I have corrected it.  The pattern will be up on Ravelry by the middle of next week, if all goes well.  The pattern will include sizes 3-6 mo, 6-12 mo, 12-18 mo, 2T and 3T.
Lots going on with my folks visiting, garlic needing to be planted, science projects to conduct, so I may not be back to this spot until Ginny's Yarn Along on Wednesday.  See you then!