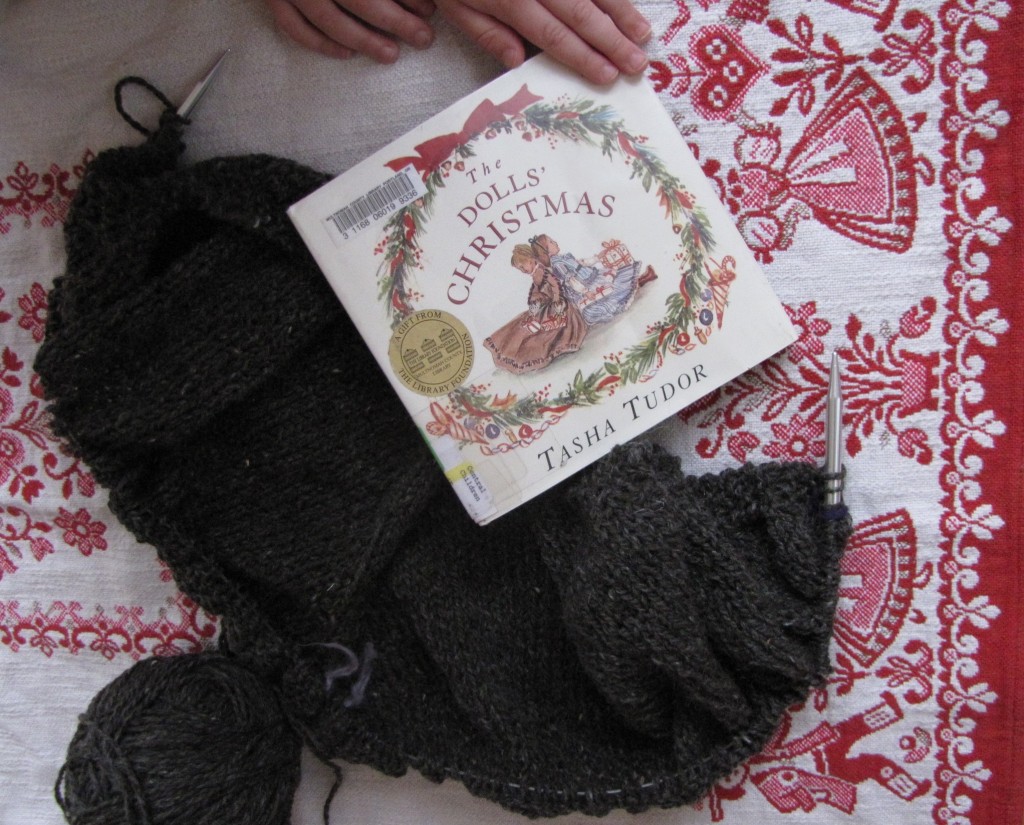 Taking a break from three days of sewing projects this morning.  The three younger kids were up early, so I've been reading to them from The Dolls' Christmas, by Tasha Tudor, while I work on some knitting.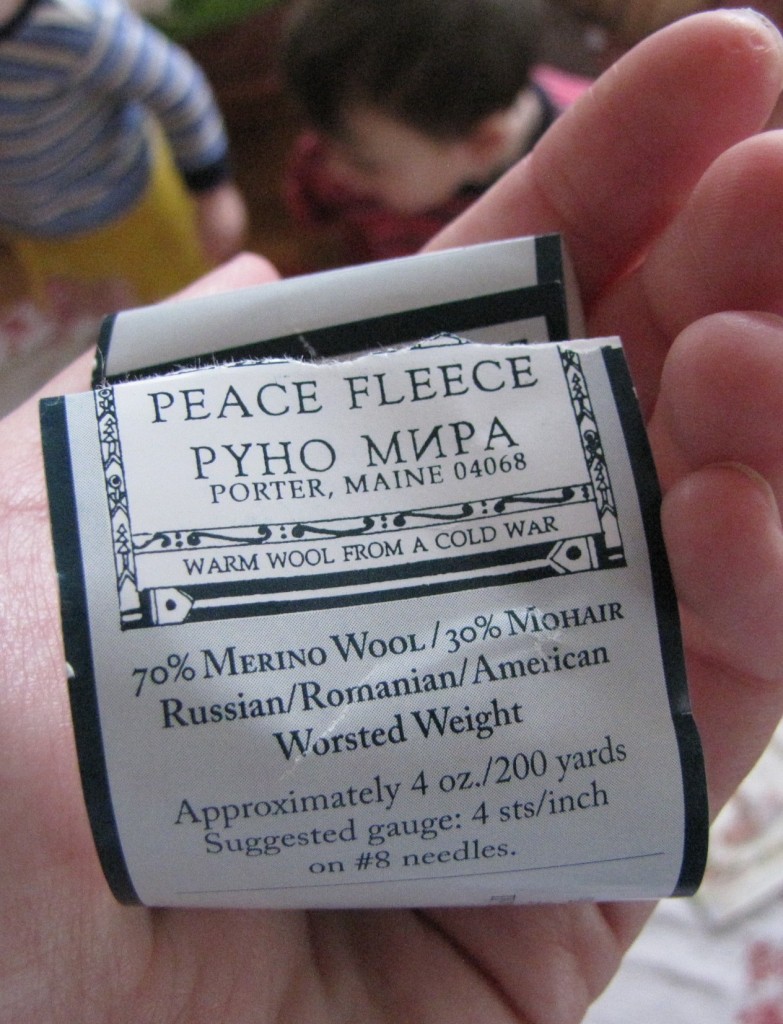 For the first time all year, I am not knitting from my stash.  On Saturday, a surprise package showed up on my doorstep.  A friend had sent me yarn!  What a wonderful and unexpected gift! It's Peace Fleece, the yarn I learned to knit on way back in college.  I immediately cast on this shawlette (the extended version).
I'm almost ready to start the lace section, and hope to finish it off today or tomorrow, since we have a new stack of library Christmas books to read through today, and I knit while the kids turn the pages.
And now the children have finished breakfast, gotten dressed, and are asking me to get off the computer and finish The Dolls' Christmas.  So, that's what we'll do.  Looking forward to checking out the other knitters in the Yarn Along tonight when little ones are in bed.)