Some images from our front-yard permaculture garden, as we slowly transition more and more beds to perennial crops (as time and budget permit).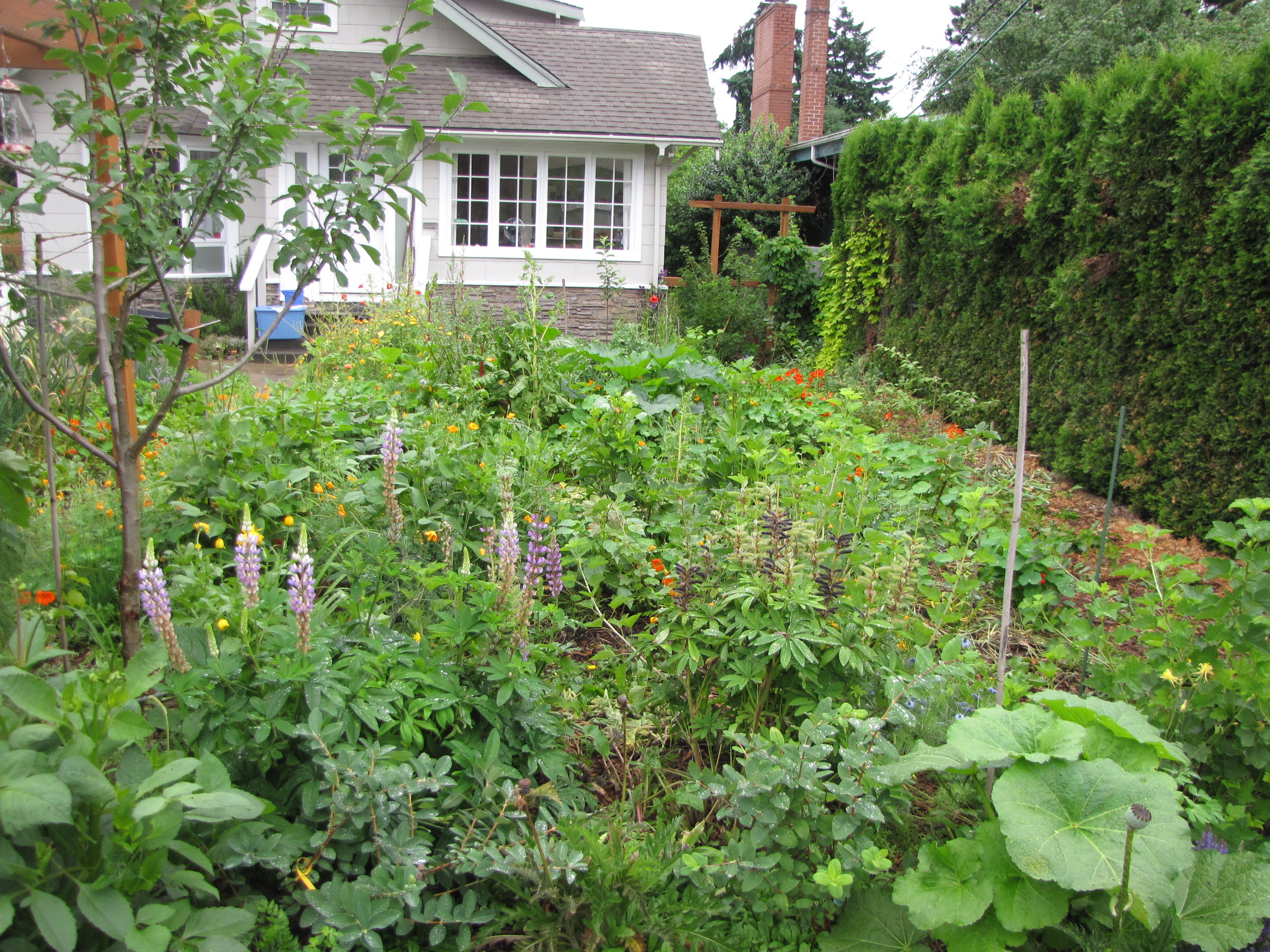 Oh yeah, it's a jungle. Â I still think it's more beautiful than any monoculture lawn, don't you?
Planting beneficial, useful, and edible plants doesn't mean sacrificing beauty and blooms in your landscape.
All of this was lawn four years ago (plus the neighbor's hedge). Â Of course, it's all in transition, but as the trees and shrubs mature, it will continue to move from scraggly to ever-more beautiful and diverse and productive. Â (But always look a bit wild, I hope.)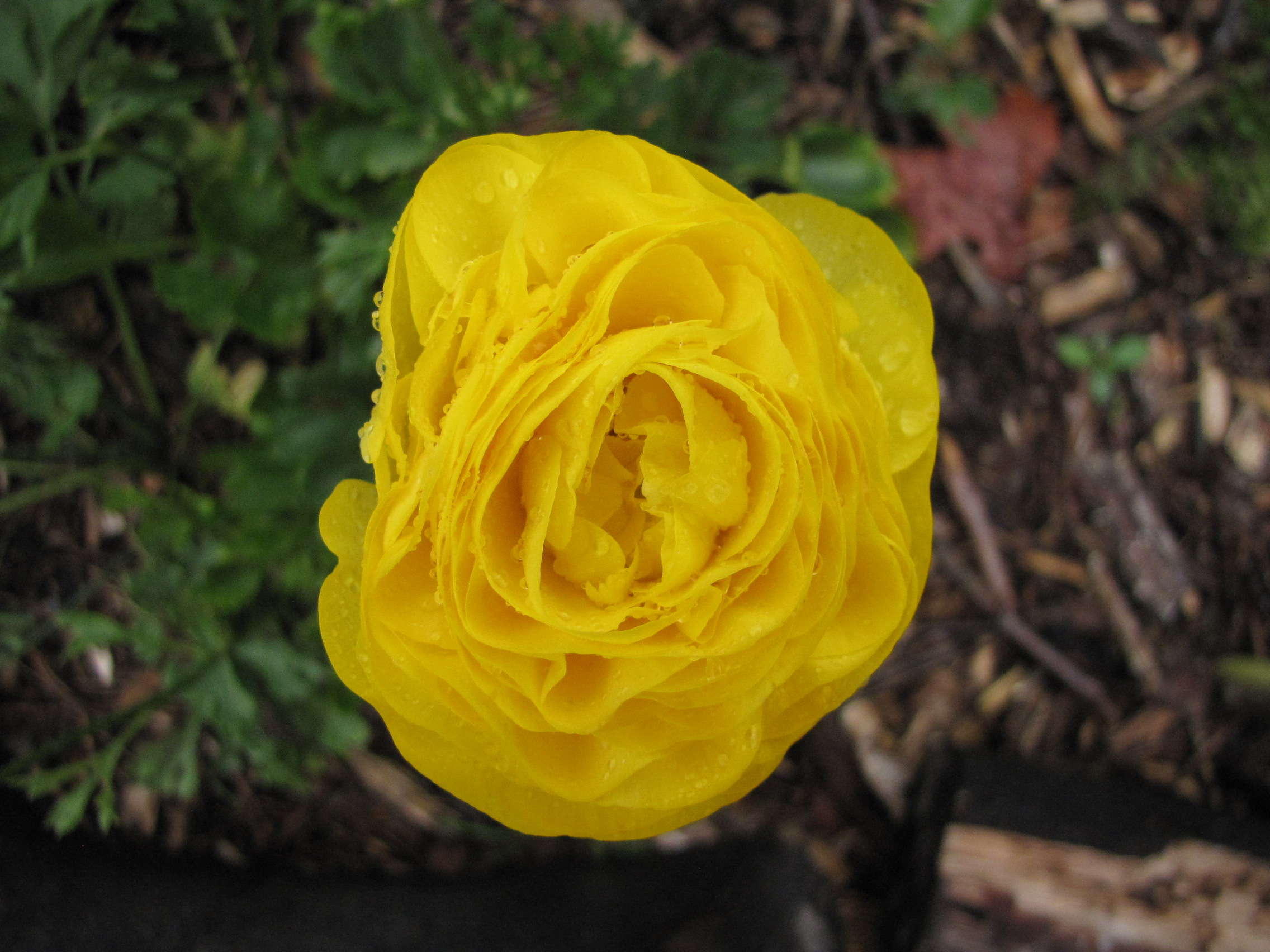 The cool and constant rain should give-way to temps near 90F by the weekend. Â I know the tomatoes and peppers and squash will be grateful for some true summer weather.
Please come back over the weekend for a walk through our backyard and sideyard gardens.