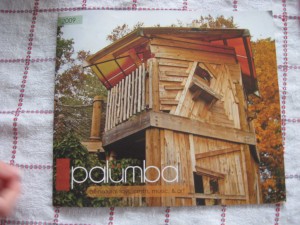 The Palumba catalog came today.  The girls and I poured over it, dreaming and wishing and talking over everything in its pages.
The child-sized domestic items were a favorite – especially the clothespins and clothesline and the ironing set.
Most days, Little Hen seems to be wrapped up in pretending to be Susan Pevensie, so she was quick to point out the bow and suction-cup arrow set.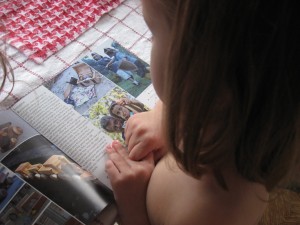 Firecracker was partial to the pirate chest and treasure set.  (Yes, she's my naturist in the making – prefers to run around in just her undies whenever she can get away with it).
I was oohing and ahhing over the playstands and the wooden bowls and spoons.  I've been keeping my eye out on Craigslist for the former.  Maybe I'll come across some someday that fit our budget, but for now we make do with kitchen chairs and blankets.
A few other places full of beautiful, natural, lovingly made playthings that stimulate learning and the imagination – Waldorf Mama, Little Seedlings, Mamaroots, Red Dirt Mother, Little Jenny Wren, Buntspeckte, Bamboletta,  Waldorf Home Flickr Pool.
And my ultimate dream of a playspace for the children (from Little Seedlings).
Who inspires you to dream of childhood's creative play?