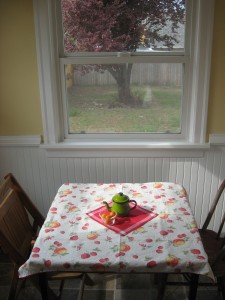 The breakfast nook is finished! A few late nights after the girls were asleep, with Tum Tum on my back, and we now have a place to eat our oatmeal and take tea in the afternoon.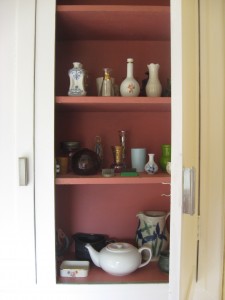 The walls are Behr's Butter Cookie in Sateen finish.
The trim, beadboard and cabinest took 4 coats of white semigloss.
Now to find the perfect drop-leaf table on Craigslist…in the meantime, our wooden card table will have to suffice.