Little Hen tends to rotate through phases where she really enjoys worksheets (which I can respect, although I don't understand it!).  Her auntie has stocked her with books and books full of math worksheets, and I generally pull out a stack of the ones that match the topic we are currently studying, so they are available to her.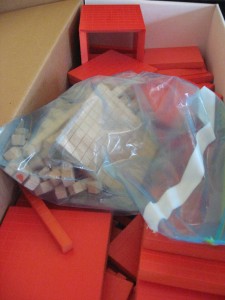 Right now, we're working on the concept of place value and adding two and three digit numbers.  Daddy brought some wooden Base Ten Blocks that he wasn't using at work (he's a math and history teacher), and they have been a wonderful tool in helping both of the girls develop an understanding ones, tens, and hundreds.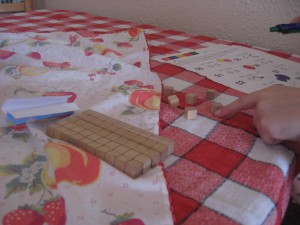 What math tools have you found meaningful and useful as your kids explore math?