Temperatures have been dipping down into the low 50s and high 40s at night, and there's been a crispness to the air that says Autumn is on her way here. 
Many plants are waning, having set seed and beginning to shut down for the year.  So, this afternoon, in the bright sunshine, we cleaned up many, many wheelbarrows full of biomass for the compost. 
Cosmos and sunflower stalks have to be chopped into small pieces to break-down well, but the chickens feasted on heads full of sunflower seeds. 
Most of the sunflower seeds were set out to dry on the picnic table, so that the chickens can have them for snacks throughout the winter, and we'll have seeds to plant next year.
As we pulled up spent flowering plants all over the yard, we carefully collected their seeds as well, so we can replant them in the spring, and share them with friends:
Calendula seeds, still in the seedhead.
A bucketful of nasturtium seeds, in various stages of drying out. 
Coriander seeds.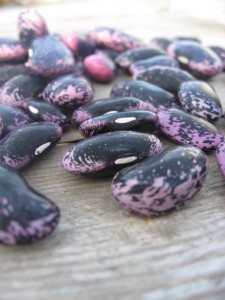 Sadie's Horse Beans (a rare heirloom similar to a Scarlet Runner Bean, but with immense beans – I purchased them through Baker Creek Heirloom Seeds many years ago, and have been saving the seeds each year.)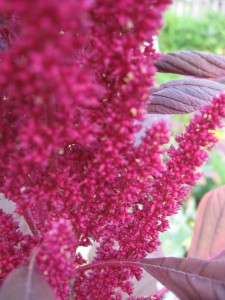 The patches of amaranth are almost ready to harvest as well – there isn't enough for chicken treats this year, but we'll save the seeds and plant a large patch next year just for the hens. 
We'll continue to harvest green beans, summer squash, tomatoes and tomatillos as long as the weather holds, and look forward to bringing in the winter squash, kale, chard, leeks, and some remaining herbs. 
Are things winding down in your garden?  Or still going strong?