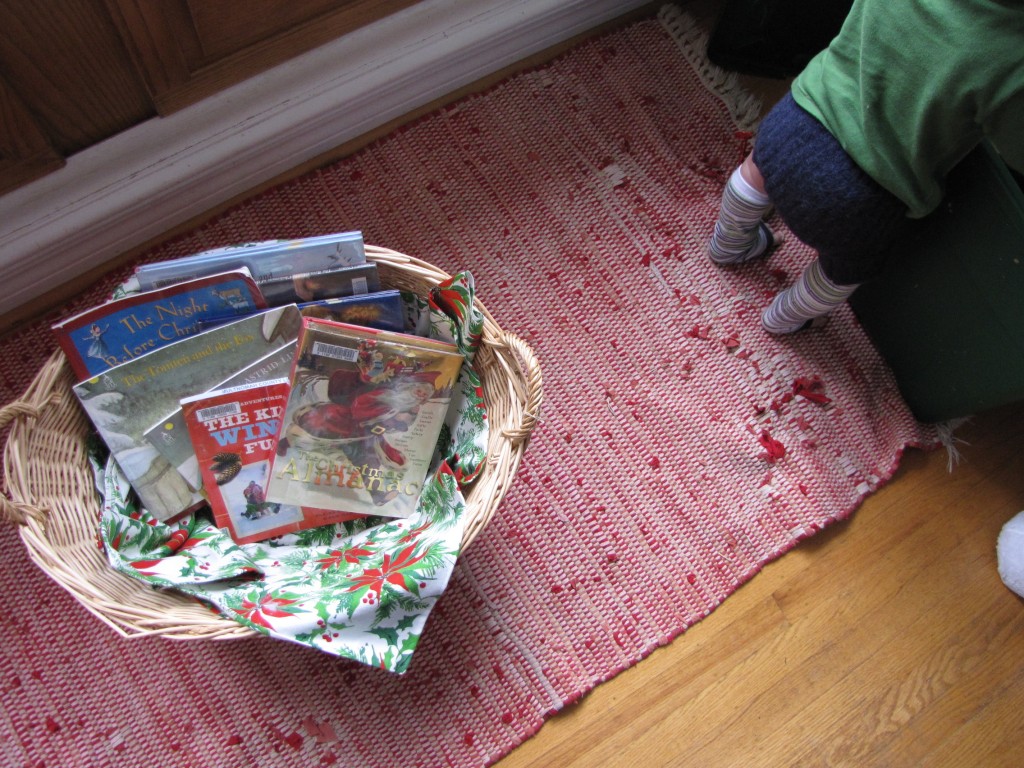 It's beginning to look a lot like Christmas…
One of my favorite parts about getting out the holiday decorations is finding the box of Christmas books, and checking out a big stack of Advent and winter-themed library books.  I keep some of them in a basket, and rotate the selection every few days.
This morning we refreshed the greens and candles on the Advent wreath before lighting the second candle tomorrow night. (Yes, this is technically a birthday ring my mom bought me when I was a small child in Germany, but it functions just fine for holding Advent candles, too.)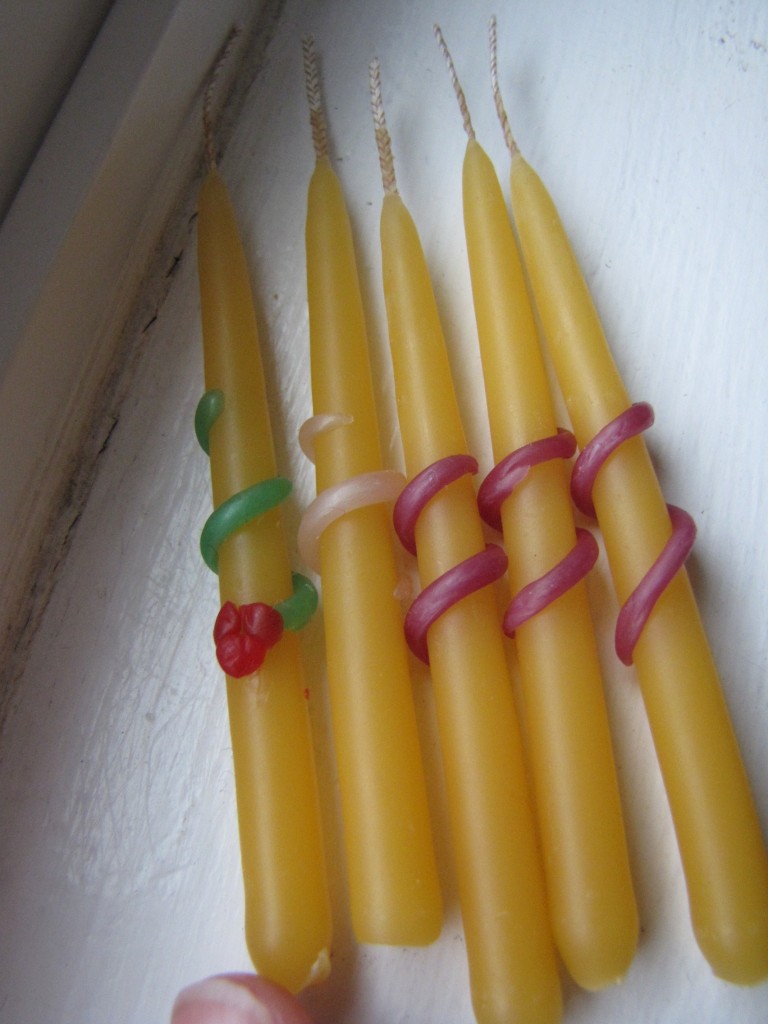 I couldn't find little candles that fit the candle stand, but some little Waldorf birthday candles substituted nicely.  The kids wrapped purple modeling beeswax around three, pink around the Shepherds' candle, and a bit of holly around the Christ candle.  A little modeling beeswax on the bottom helped affix them to the candle ring.
The only downside with using such tiny beeswax candles is that by the time we are done reading the Advent readings for the week while the candle(s) is lit, it has nearly burned down.  I picked up enough extras to replace the used candles each Sunday.
And now that it is December first, we not only get to light the Advent wreath, but day by day, open the doors on our Advent calendar.  Today, on this calendar, we found a tiny drawing of a lizard behind door 1, and each day will have a different illustration of a toy or forest animal.
(We also have another from Grandma Bishop that has a Scripture verse revealed each day.)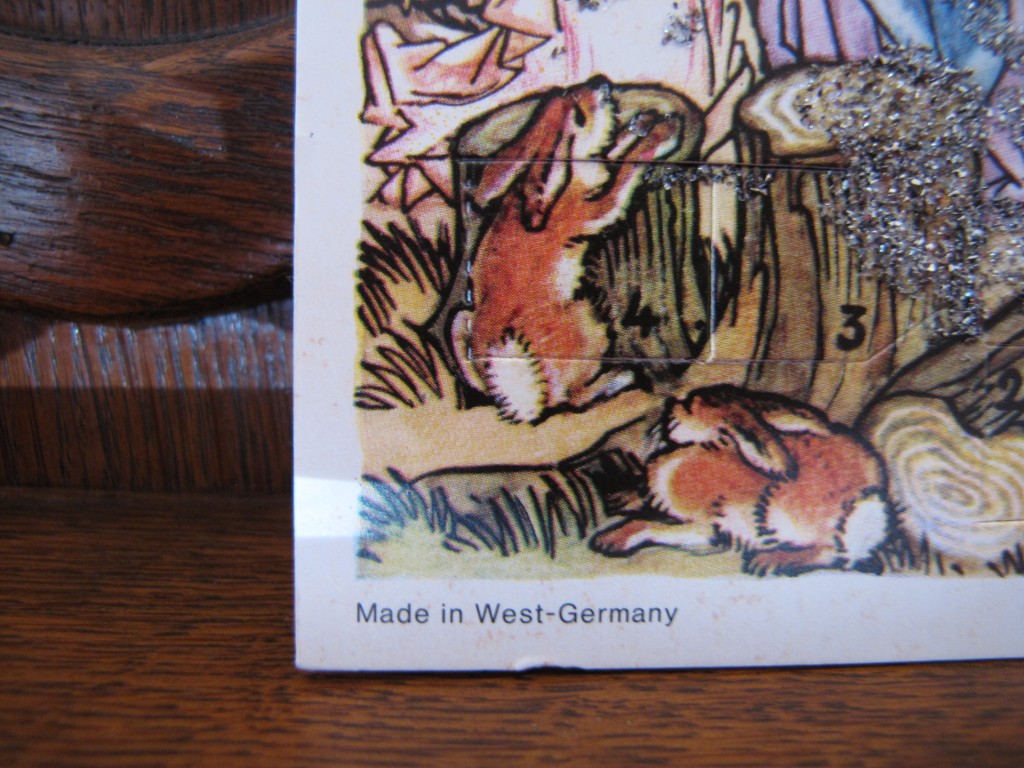 This calendar was one my mother bought me when we lived in Germany 30 years ago.  The artwork is so detailed and the children love looking over the scene of beautiful drawings.  I'm glad to get to share it with them.
Joining with Taryn for her Gratitude Sunday.  As we prepare to light the Bethlehem Candle tomorrow, there is much to reflect on.  I am grateful to enter in to that reflection with my family this week.
Without any rhyme
without any reason
my heart lifts to light
in this bleak season
Believer and wanderer
caught by salvation
stumbler and blunderer
into Creation
In this cold blight
where marrow is frozen
it is God's time
my heart has chosen
In paradox and story
parable and laughter
find I the glory
here in hereafter
 – Madeleine L'Engle