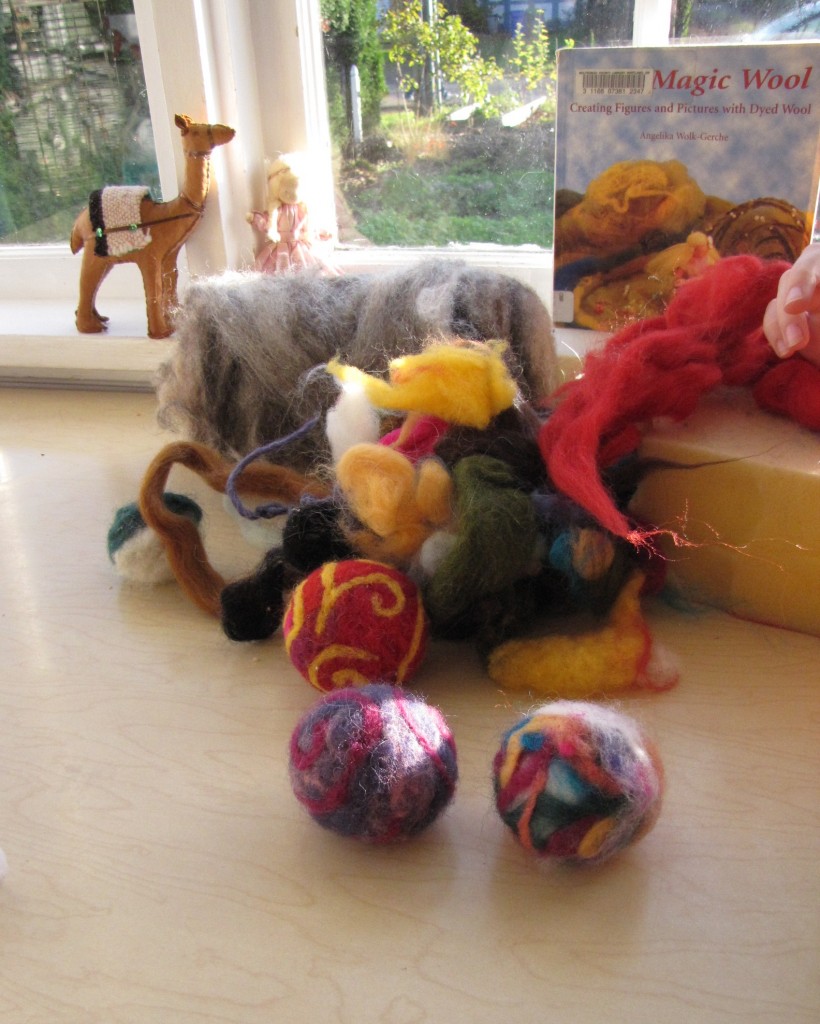 Needle felting is one of those crafts we feel drawn toward more in the winter months.  Both of the girls really enjoy making Christmas ornaments and decorations.  Harold is learning to use the needle tool safely, and often prefers playing with the tufts of roving and his older sisters' finished projects.
Astrid Lindgren's Tomten books are among my favorite winter stories from childhood.  Harold requests we read them (along with Jan Brett's Hedgie's Surprise) at least once every day since I added them to the book basket.
So, in honor of the the children's fascination with the little red-hatted caretakers of the farm, we made a little needle-felted Tomten for them to play with while I read the stories aloud.
Without any assistance, Ruth also made the fox from the story.  She posed him all snuggled up, his belly fully of porridge (not hens!).
Linking up with Nicole for KCCO today.  I'll be back tomorrow for the Yarn Along, and some thoughts on winter agriculture later in the week.