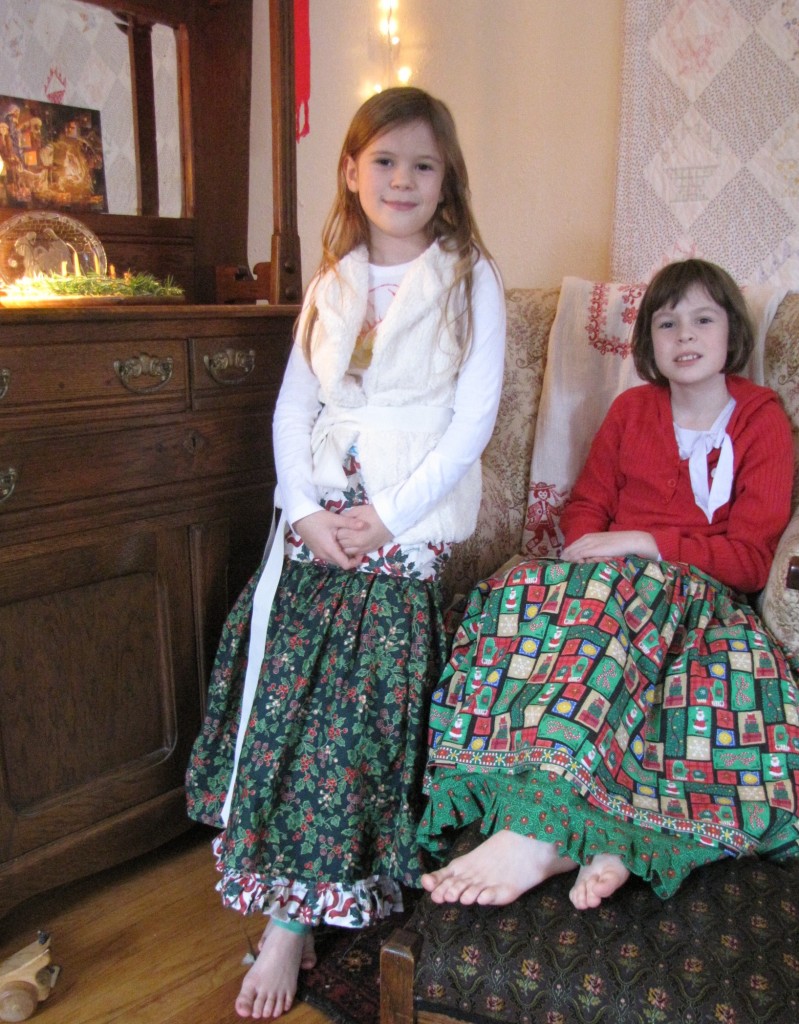 After what seemed like endless gathering and pinning, the Christmas skirts are finished.  Bea and Ruth are happy with how they came out, thank goodness!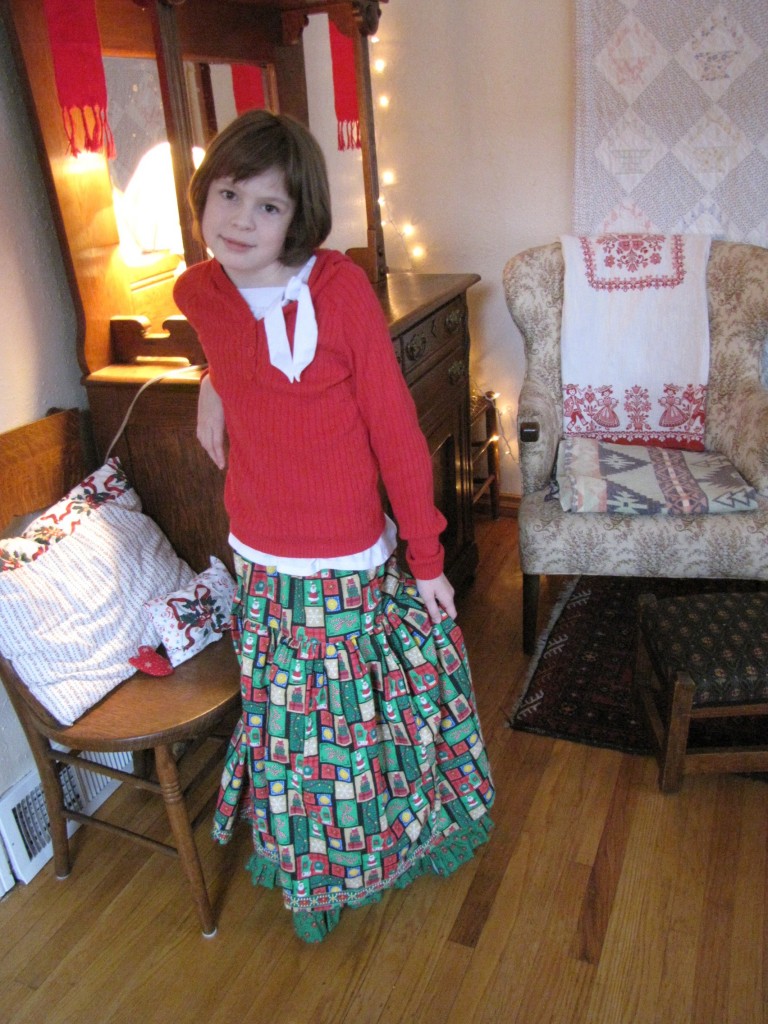 The girls chose whatever fabric they wanted from a stack of thrifted Christmas prints my sister and I had accumulated over the past few years.  Ruth asked for them to be double layered for warmth and to feel old fashioned (like a petticoat).
And she wanted it long – nearly to the floor – with ruffles.  I tacked on some vintage woven ribbon along the hem for good measure.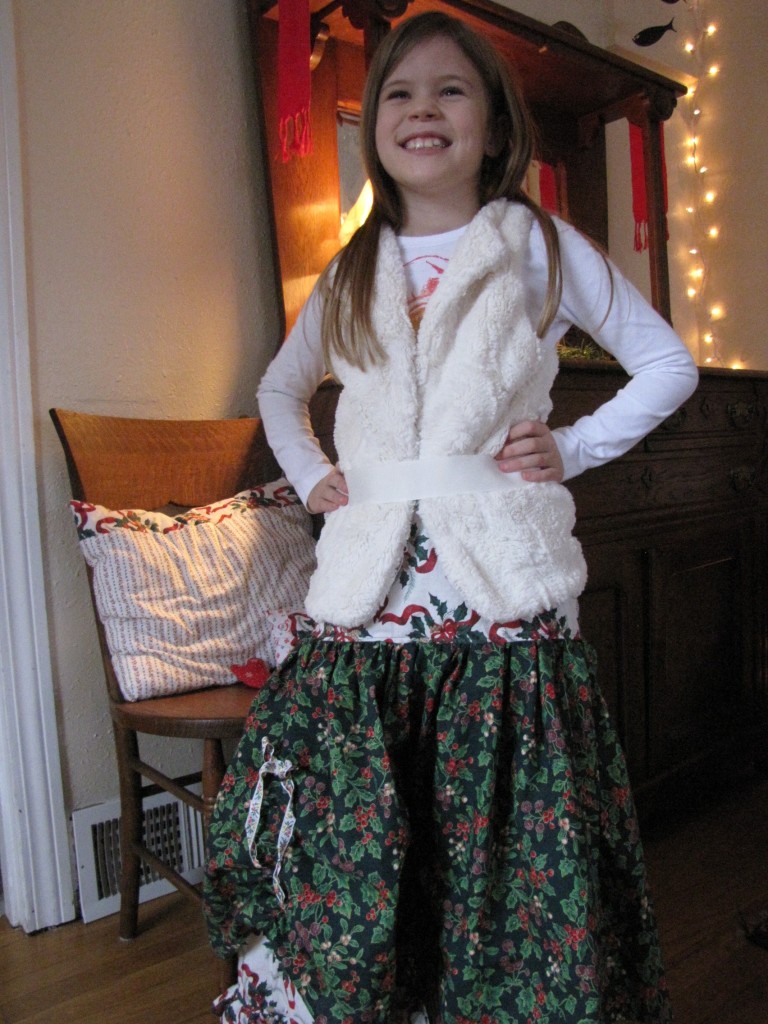 Bea wanted a drop waist and full-bodied skirt.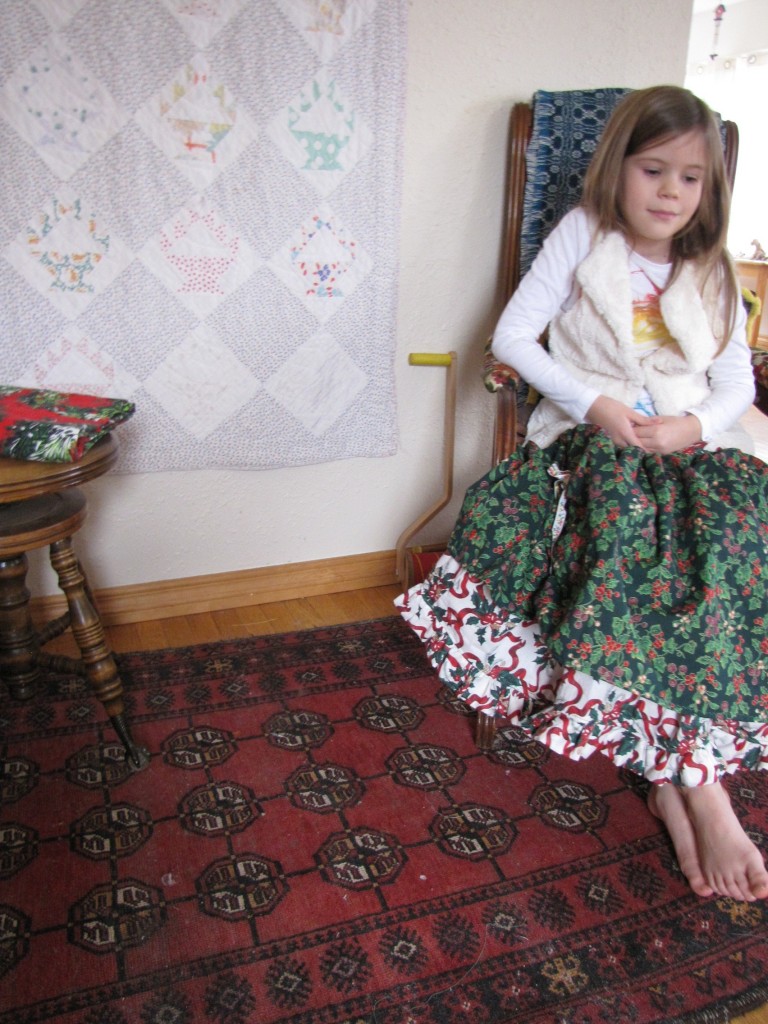 We also made a skirt for cousin Ruby: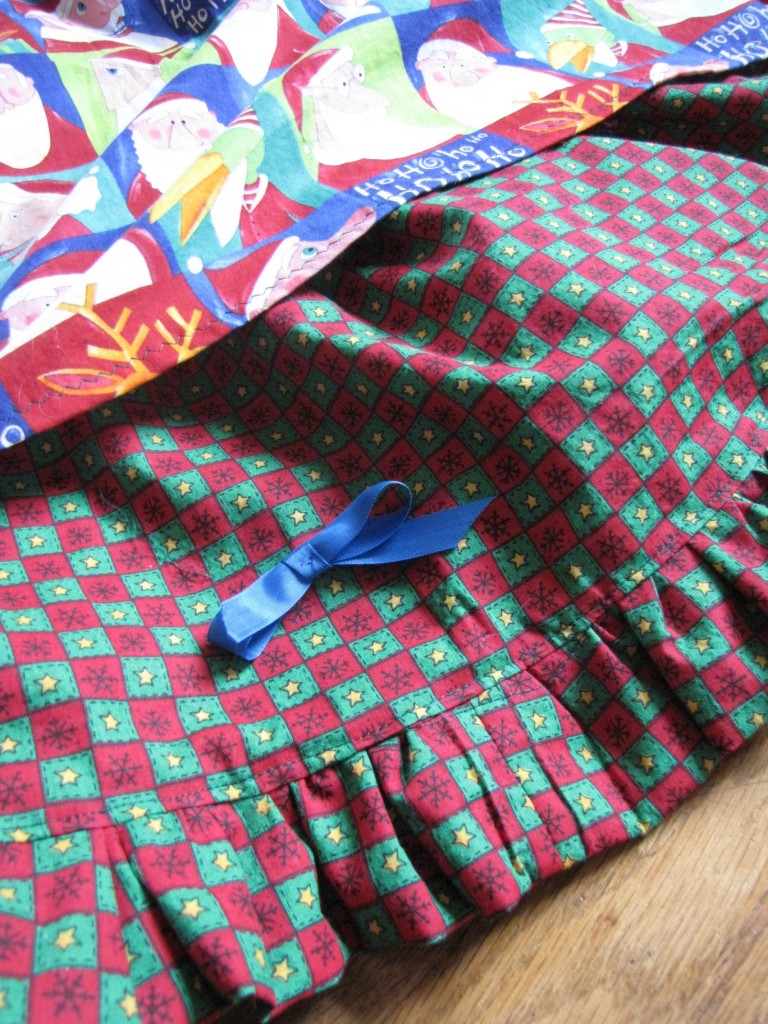 Both girls helped choose and cut the fabric and even do some of the sewing.  Ruth added the bows as an afterthought.
I'm joining Nicole for her KCCO today, and then I'm packing up the sewing machine until after Christmas.
 I'm off to wrap presents and bake Christmas cookies with the children this afternoon.  Blessings on the rest of your week.