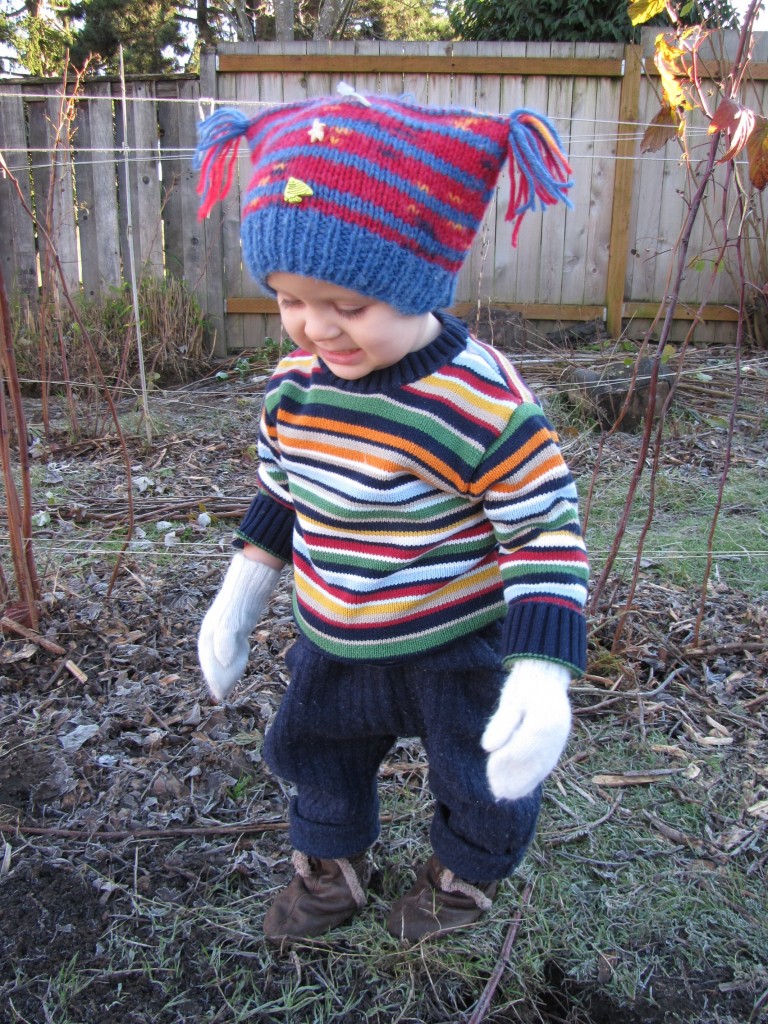 Some images from the garden this week:
My little garden helper.  Love spending time out in the garden early in the morning,  just me and George (and the poultry, of course).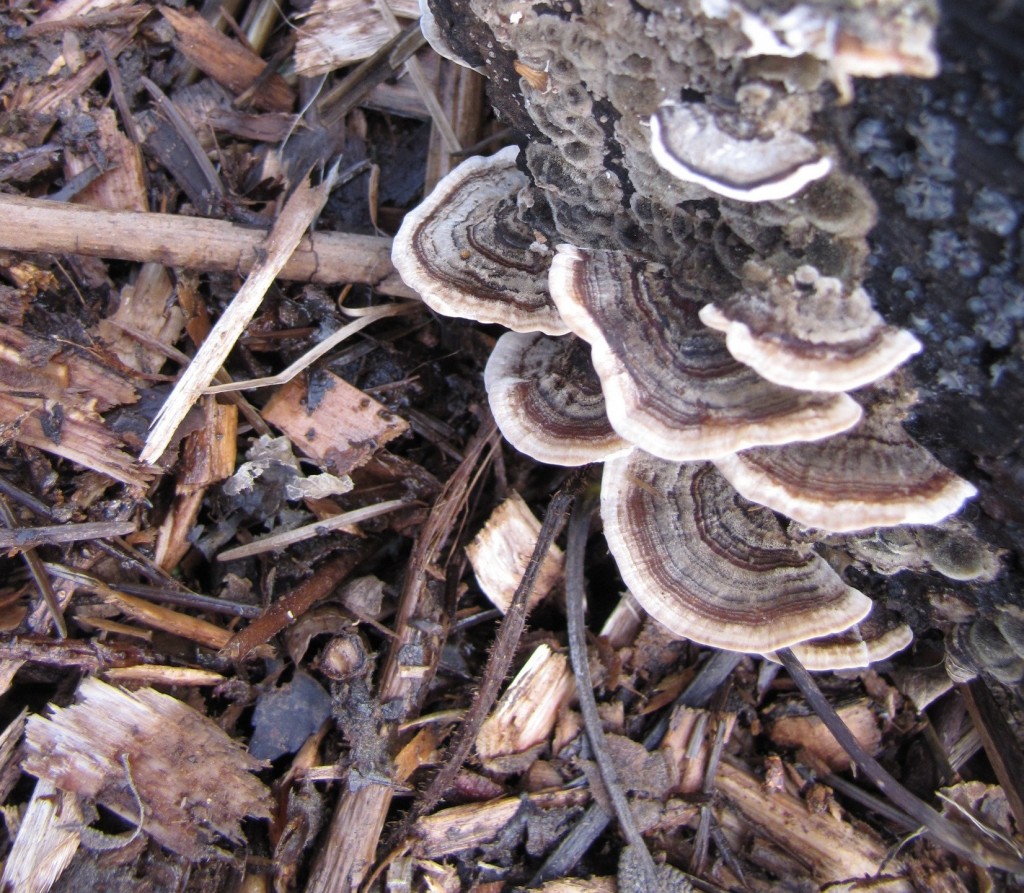 We found some gorgeous mushrooms (Turkey Tail?) growing on old plum logs bordering the rhubarb patch.  Aren't they beautiful?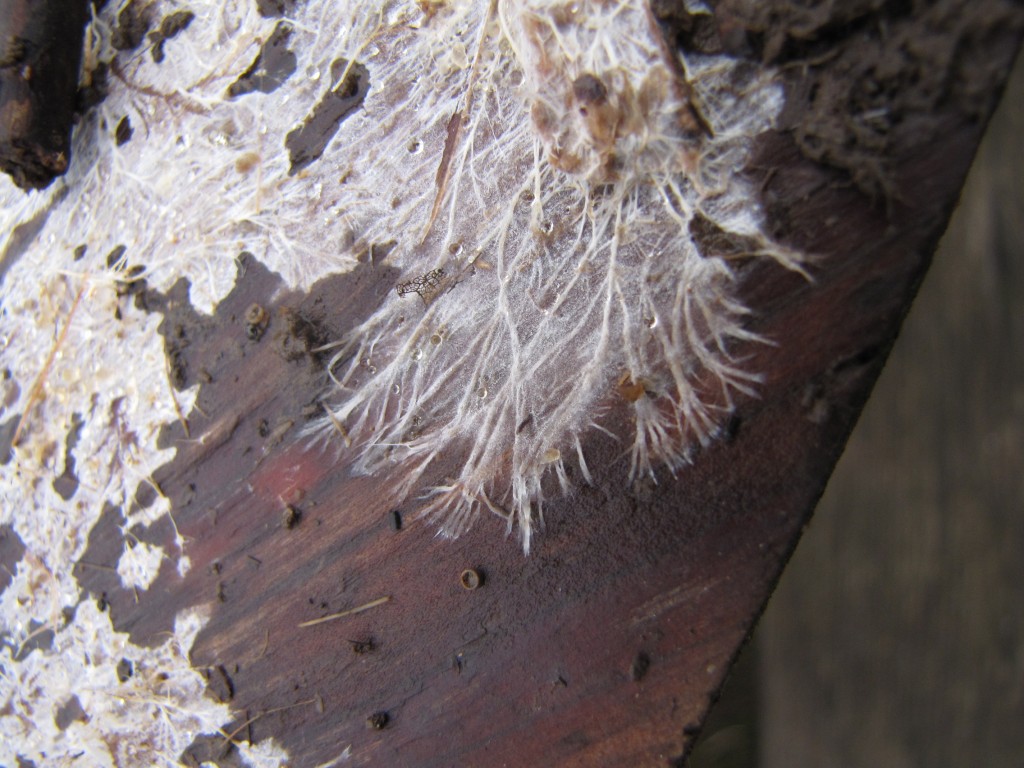 And this feathery mycelium on the underside of a board that had been laying on the ground since the children abandoned their fort with the onset of chilly wet weather.  Every time I see gorgeous fungus in the yard, I resolve to learn more about this fascinating Kingdom that brings healing to our landscape and nourishment to our perennial fruit crops.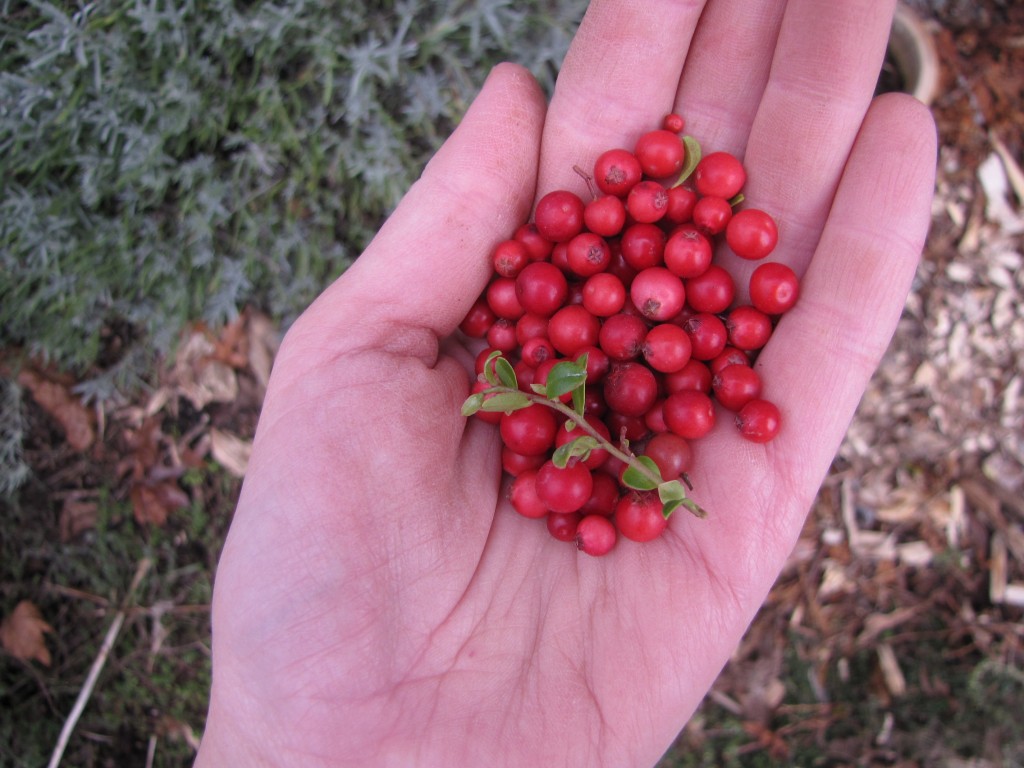 Dashing in to gather the last handfuls of ripe lingonberries after jubilant quacking from the ducks alerted me to their presence in the lingonberry patch.  They did not damage the plants, but stripped 90% of the fruit off.   Sigh.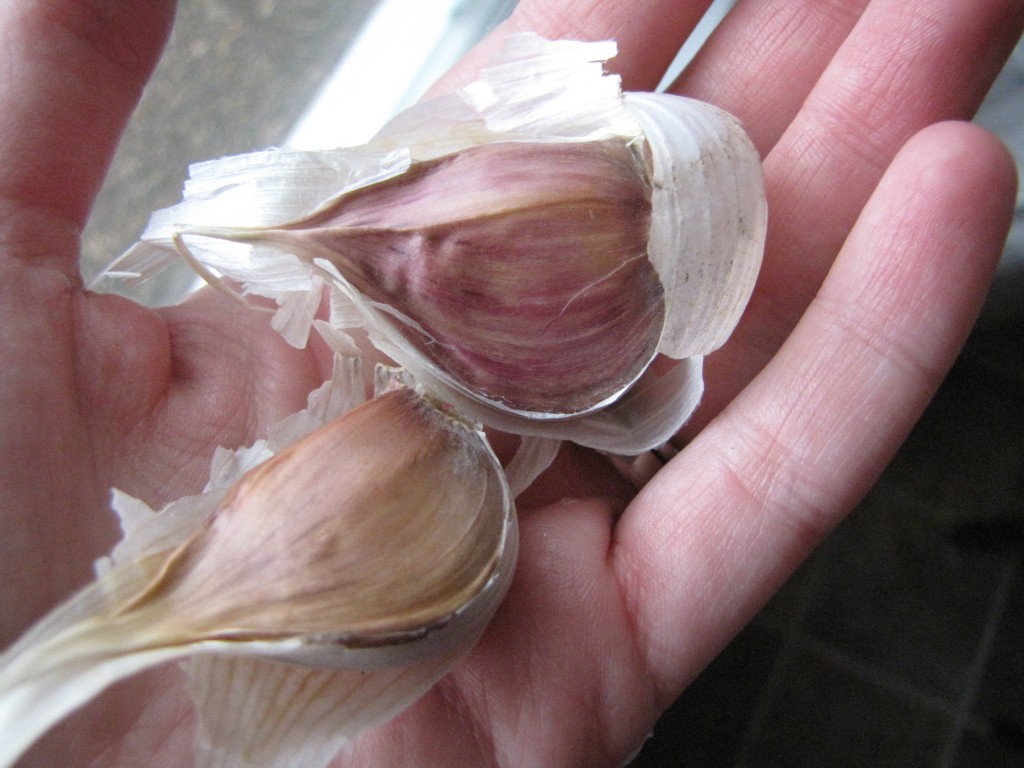 We are working through the garlic in storage so quickly!  I ran down to the basket in the basement to gather a few more cloves for the beef stew I was making for dinner.  Hoping hoping hoping we won't run out of garlic before the newly planted crop matures in late June.
Filled with gratitude for a week that included so much time out in the garden, working hard and enjoying the crisp cold fresh air.
And grateful for the privilege of having little George in our family – for being able to watch his transition from babyhood to boyhood.  He is adding new words and signs to his vocabulary almost daily.  He is blossoming into his own little person, with a personality so different from his siblings.  Loved watching him playing in a flake of straw, squealing with utter delight and scattering the straw with total abandon.  It is the ordinary little moments like this,  in the midst of ordinary days,  that I will hold dear in my memory.  Such a blessing.