A little early morning, bleary-eyed knitting with my early-riser.
He was up long before his siblings, so we snuggled in bed as he sifted through a jar of buttons (one of his favorite past-times), and I chugged coffee and finished a few inches on this little project: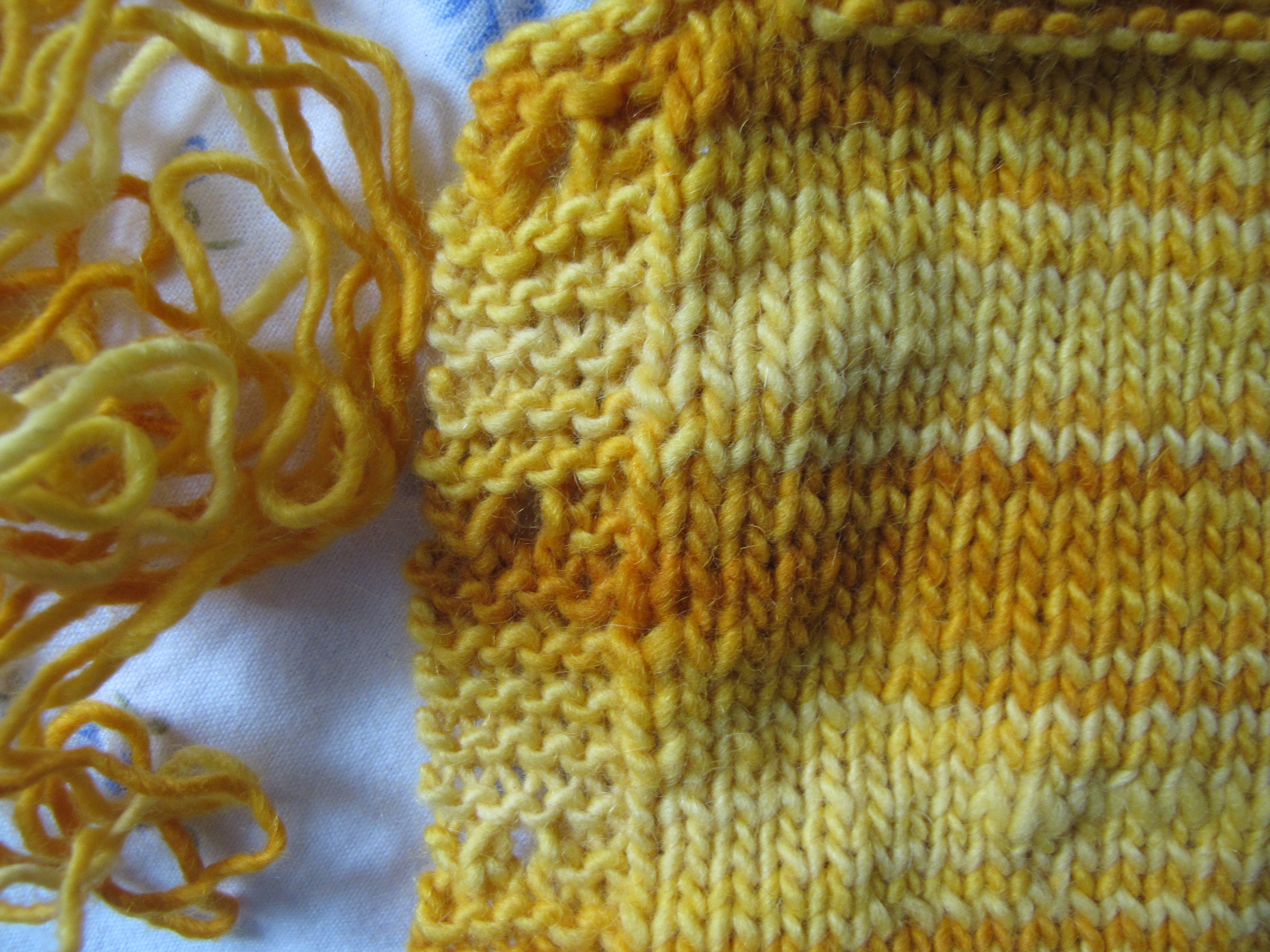 Joining Ginny for her Yarn Along this morning, and Nicole for her KCCO. Â I am in-between books at the moment, but have been a tad-bit obsessed with watching Wrapunzel's tutorials while I knit.
Looking forward to visiting the other knitters in the Yarn Along after the kids are in bed tonight.