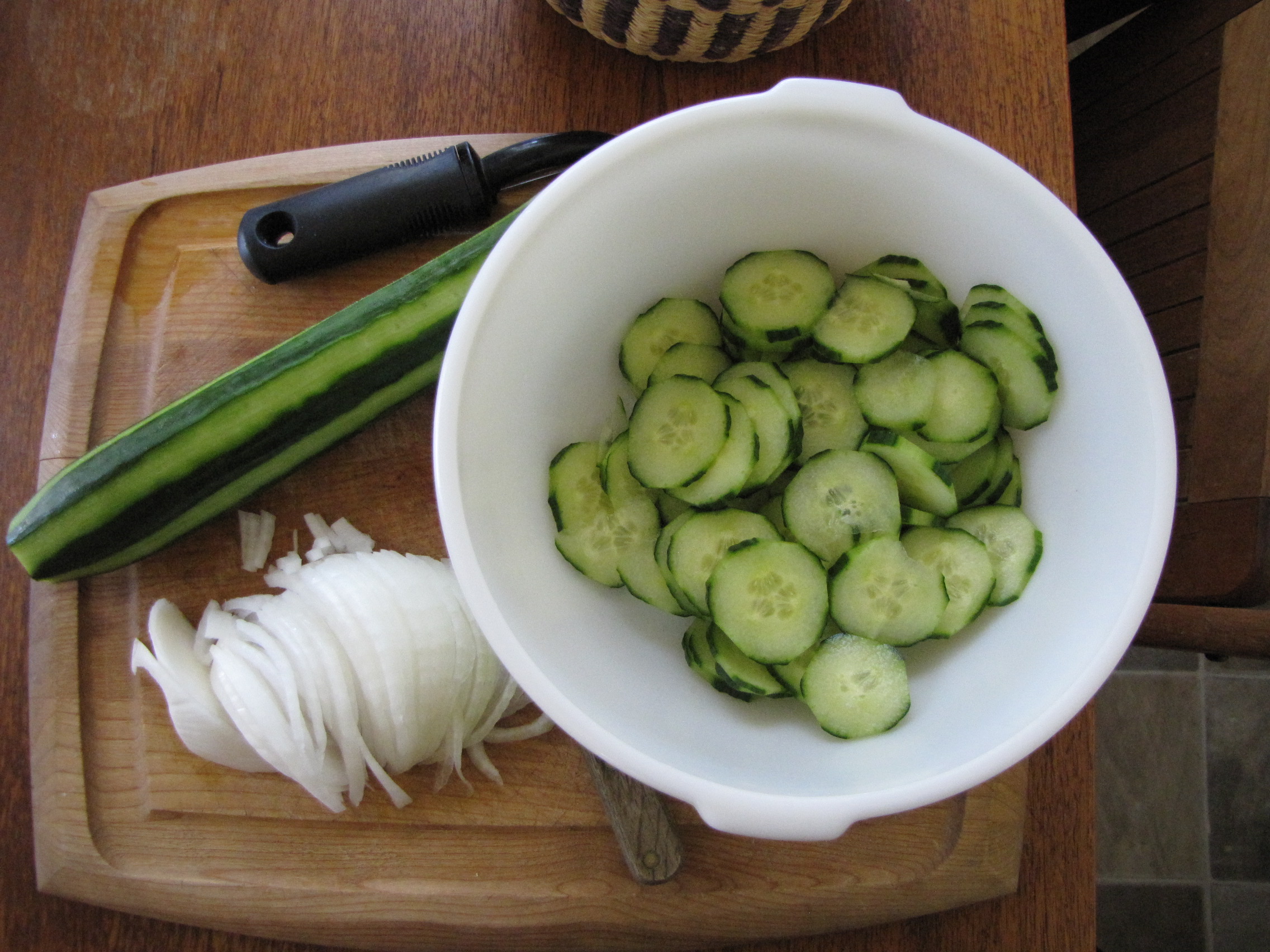 My favorite no-cook summer recipe is Tzatziki…or maybe it's Raita…it's a toss up. Â These similar nutritious dishes are delicious, and their subtle differences complement other foods so well that we make and enjoy both frequently. Â Serve some with a handful of kalamata olives and a little block of feta and a mint iced tea and you have the perfect summer lunch.
Right now there is a lot of dill in the garden, so today Tzatziki it is! Â (Whip up a batch of falafels and we'll call it "good" for dinner.)
Here's my recipe:
Baker Family's Favorite Tzatziki
3 Tbsp Extra Virgin Olive Oil
1 Tbsp Vinegar (you can use homemade, but a light-colored vinegar is best, so as not to discolor the sauce)
3 large cloves garlic, pressed through a garlic press
1/2 tsp salt
large pinch of white pepper (optional)
2 tsp fresh dill, finely chopped
1/2 onion, very thinly sliced
2 large cucumbers, peeled (or half-peeled as shown above) and thinly sliced
2 cups plain whole-milk yogurt (Greek is best, or you can set homemade yogurt in a strainer for an hour or so to drain) Â OR for a yummy twist on the original: 1 cup whole-milk yogurt + 1 scant cup tahini blended with juice of one-half lemon
Directions:
In a large bowl, whisk together the olive oil and vinegar.
Add crushed garlic, salt and pepper, and dill and whisk well.
Then whisk in yogurt (or yogurt-tahini blend).
Gently fold in onions and cucumber.
Cover and chill for at least two hours before serving.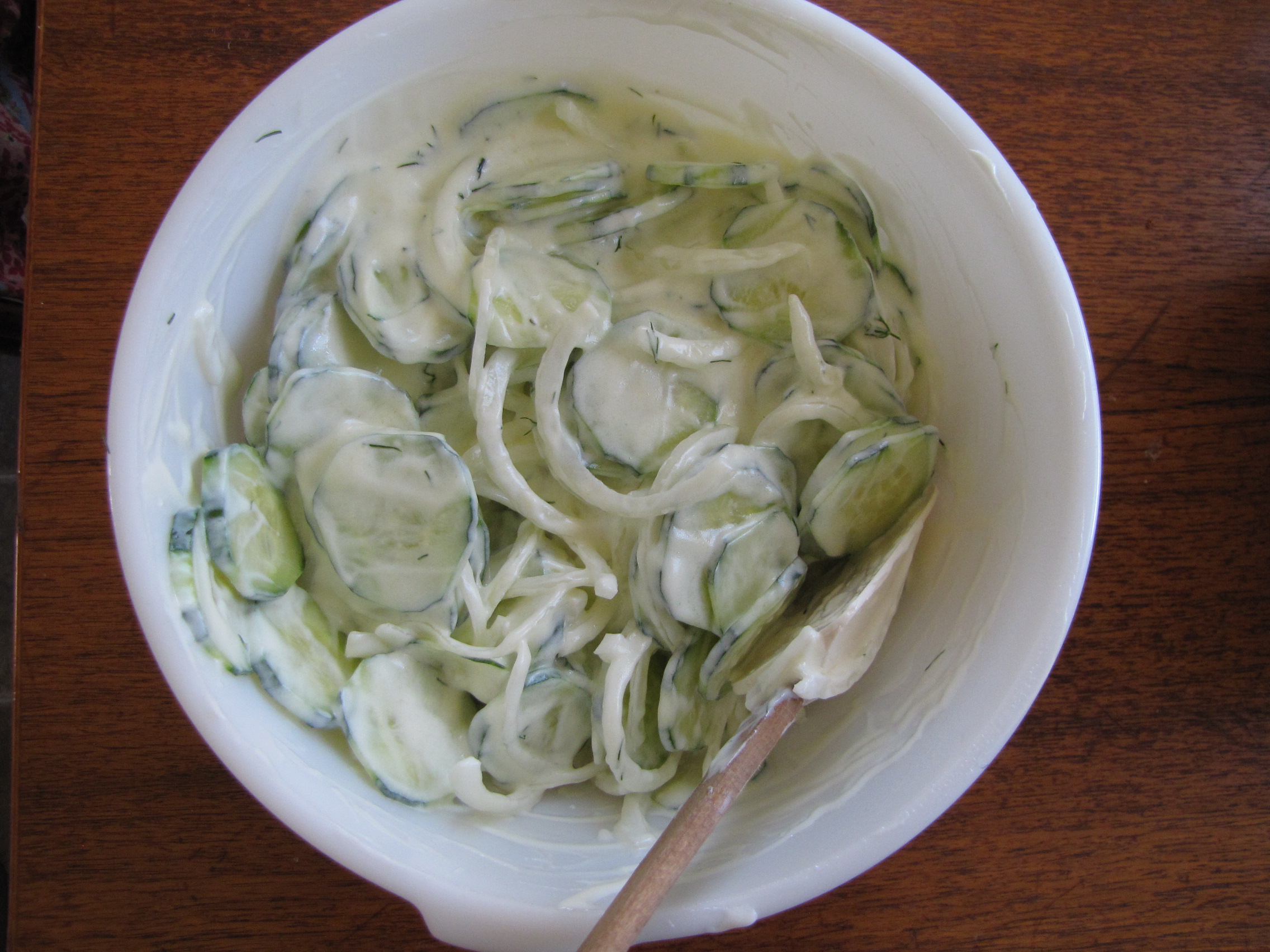 Enjoy!