A few images from the past week: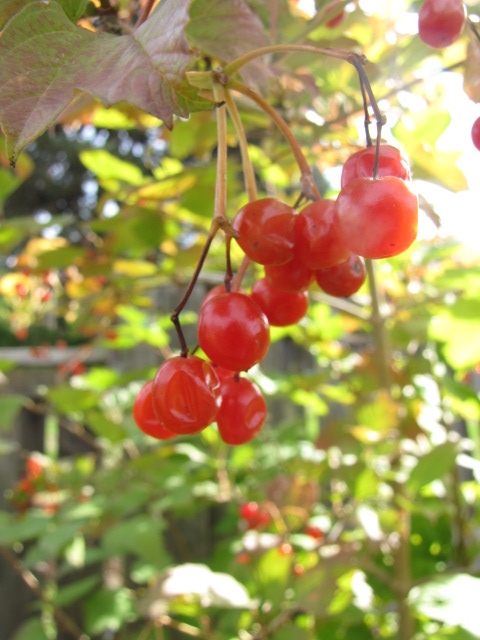 Picking highbush cranberries (Viburnum trilobum) back by the chicken coop. Â There are many nurseries that stock this species (or group of species), but unless you acquire a variety specifically selected for eating, the fruit will be highly unpalatable. Â These are from a specialty nursery and the fruit taste very much like a true cranberry (Vaccinium spp).
The birds get about half the fruit, but those we manage to pick substitute nicely for cranberries in any dish. Â They also make a lovely red jelly, and dehydrate well. Â If you have room, they are worth growing, especially as the plant is less fussy than true cranberries, and the fruit is ready weeks and weeks before the lingonberries.
Bacon-fat rubbed all over a chicken before roasting yields a spectacularly crispy skin. Â This chicken with roasted carrots and onions fed us for three meals: One roast chicken dinner, leftovers for pot pie, and a batch of bone broth. Â The garlic, carrots, rosemary, sage came from the garden.
Picking quince, which will be made into membrillo in a few days. Â In the meantime, they fill the kitchen with a delightful floral – almost tropical – aroma.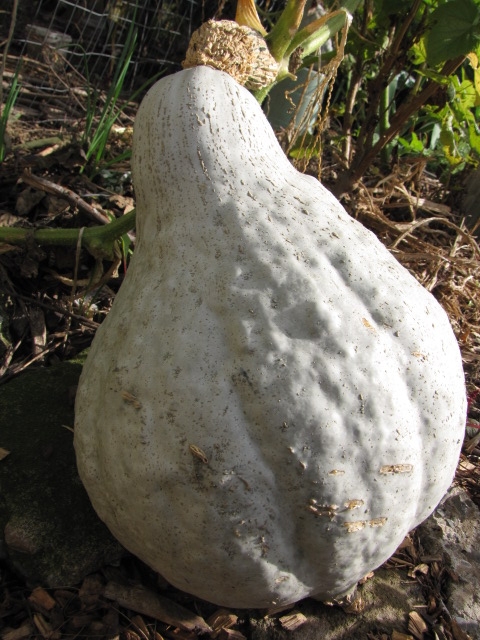 Checking on the few monster "Sweet Meat" winter squashes. Â Because October continues to be mild, the vines are still green and growing, so the squash are still in the garden. Â  Looking forward to making soup, gnocchi, and roast squash from these giant beauties.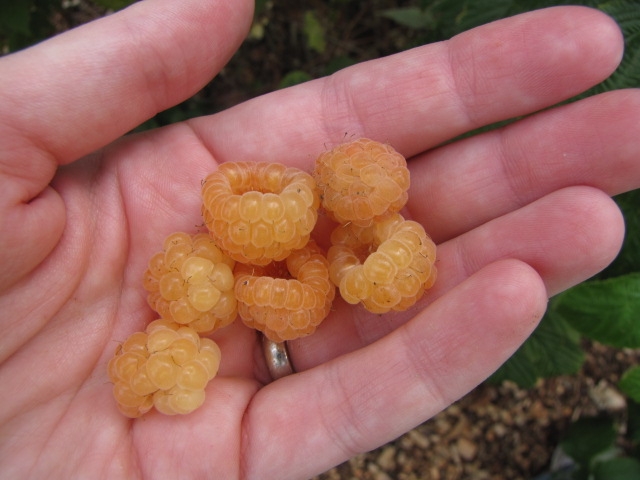 Another blessing of the mild weather: Â we continue to pick a handful or two of golden raspberries and Inca berries every day for snacks.
Cleaning a gorgeous bag of wild rosehips picked for me by a friend. Â They were made into elderberry-rosehip syrup – the recipe for which I will share later in the week.