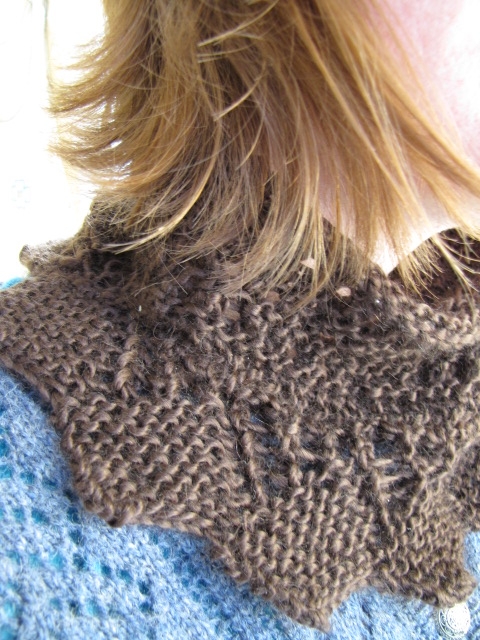 Although I'm originally an Air Force brat, and have lived all over, the Pacific Northwest has been my home for over a decade. Â I cannot imagine living anywhere else. Â There is so much to fall in love with here, especially for folks like us, who are undeterred by rain and love the outdoors. Â There is one aspect of life in Portland that is rough for us: Â the 4:30PM sunset this time of year. It is always a struggle to keep occupied and productive in those long dark evening hours.
The last few evenings, we have enjoyed watching Tales from the Green Valley on YouTube.  It is a BBC show in which archaeologists and historians recreate a year on a farm in 1620.  While we watched, I've finished a little project: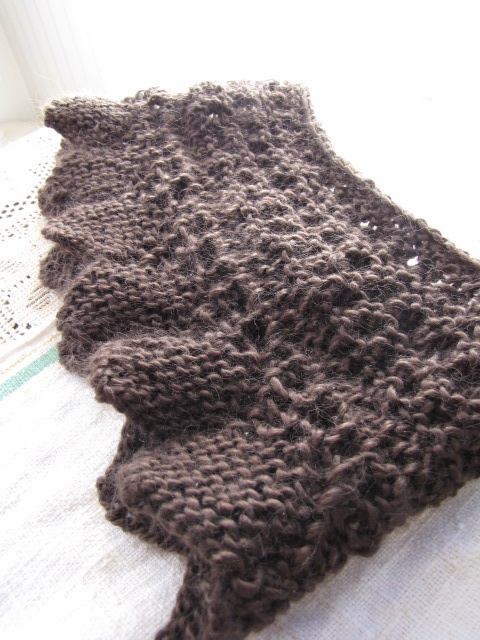 This is the Little Green Elf Cowl pattern, using leftover Berroco Lustra (a wool/Tencel blend) given to me by a friend.  I have been thinking of knitting a few for Christmas gifts, but wanted to test-knit it first.  This pattern was a fun, easy, and satisfying.  I like the finished result – different than the average cowl pattern with its edging of diamonds.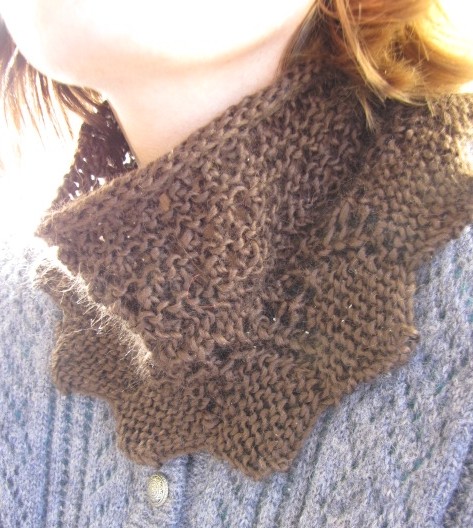 I ended up only doing 12 repeats of the edging – not 14 as the pattern calls for – and still found it plenty loose. Â Despite picking up fewer stitches for the top portion, it was almost too loose for my liking, and if I make another, the top will be done in smaller needles, or perhaps with fewer stitches. This time, I did a traditional bind-off, but it isn't elastic enough, so next time I will use a shawl bind-off.
Joining the Yarn Along, and KCCO today.