A few images from the garden in early November. Â There are a few carrots, and oca and potatoes to dig, and still an abundance of Swiss Chard and kale. Â Most everything else has been harvested, although there is still some cleanup to be done, and there will be winter pruning in two months. Â Here and there, a few calendula flowers are the only thing still blooming, but they are bent down with persistent raindrops.
  Tomatillos in their skeletal husks will germinate in the spring and yield a crop next year with no help from me.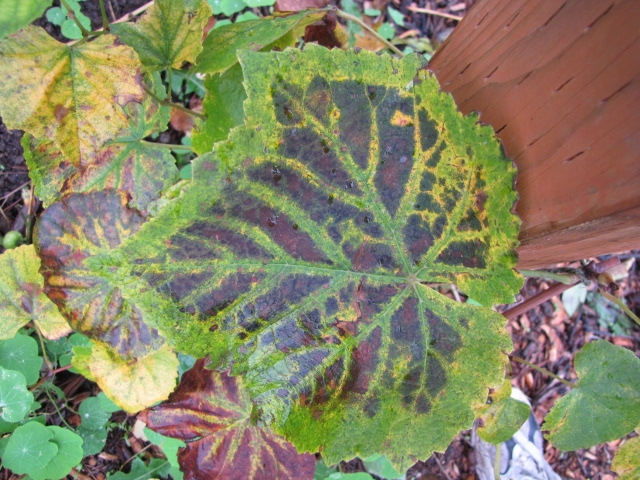 Hal commented that some of the grape leaves look like topographical maps.  
  The comfrey is still going strong where they ducks haven't eaten it back.  Most of the new perennial fruit plants (a tiny baby Saskatoon in the red cage above – Shropshire Damsons, and Chilean guavas elsewhere in the garden) have comfrey nursemaids planted next to them.  
  The persimmon tree is on the cusp of a spectacular fiery display.  Hopefully by next year, there will be a crop of Early Fuyu persimmons left hanging once the red-orange leaves fall.
The half-high and high-bush blueberries are just beginning to turn color. Â They are four years-old, so in coming years – as they grow considerably – this whole side of the house will be awash in bright red blueberry and Aronia berry leaves in November. Â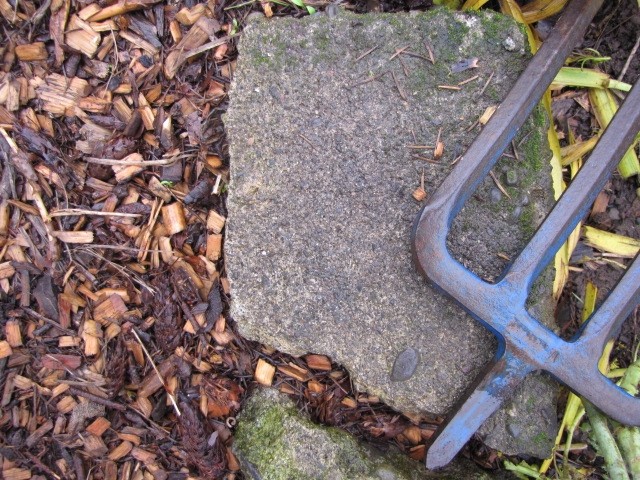 Hope you have a cozy, restful weekend.  I'll leave you with an autumnal Waldorf verse, of which I am always reminded this time of year:
The north wind came along one day,
So strong and full of fun;
He called the leaves down from the trees
And said, "Run children run".
They came in read and yellow dress,
In shaded green and brown,
And all the short November day
He chased them round the town.
They ran in crowds, they ran alone,
They hid behind the trees,
The north winds laughing found them there
And called "No stopping please"
But when he saw them tired out
And huddled in a heap,
He softly said, "Goodnight my dears,
Now let us go to sleep."