I've been enjoying this book in the quiet of the early morning.  The prayers and passages are perfect for that time of day, while I knit a few rounds of a simple pattern and contemplate the season in which we are immersed.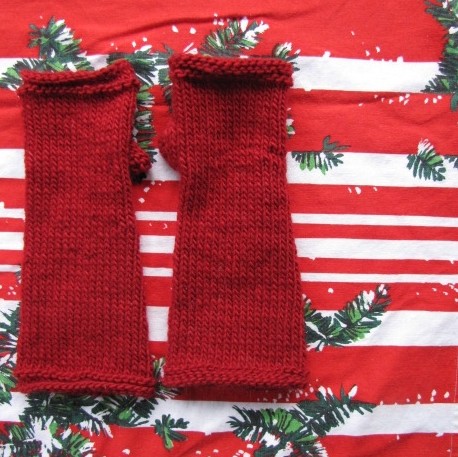 The simple knitting that has kept my hands occupied while my mind is engaged with the reflections of Christmastide has been a pair of uncomplicated red mitts.  The mitts above are a pattern I have enjoyed making many times before.  These are for a gift exchange, and will get gussied up with a bit of needle-felting before they are delivered to their recipient.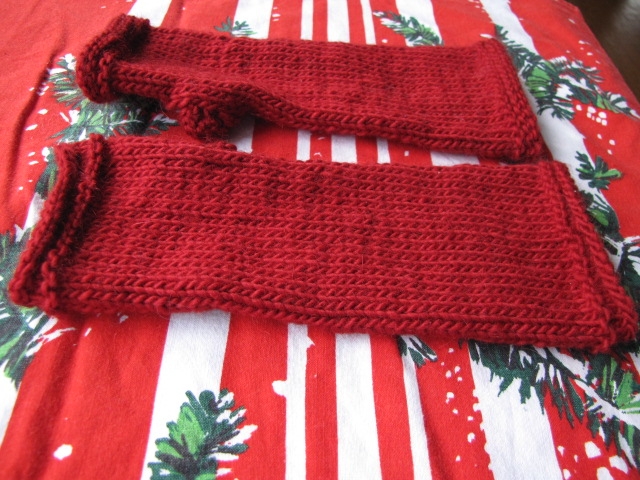 Red always seems like a good color for mittens. Â  My favorite mittens as a kid were a pair of red wool ones my grandmother knit long before I was born. Â She ran out of wool before completing the last thumb, so it is a different shade – I always loved the quirkiness of that turkey red thumb against the vermillion of the rest.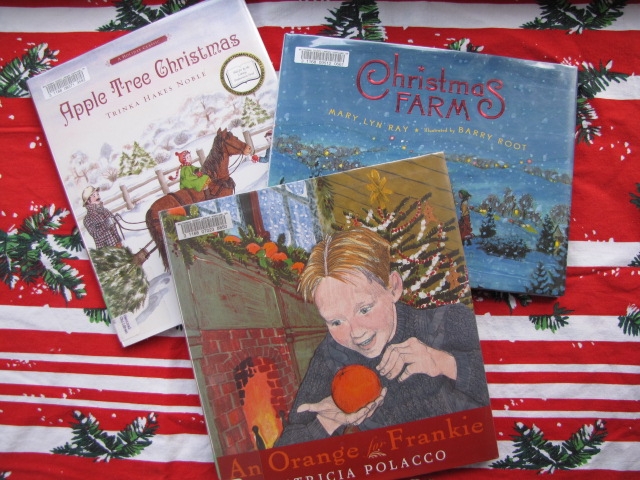 The children continue to read and re-read the large stack of library books piled up in the sunroom.  Hal, age 6, has really enjoyed An Orange for Frankie.  The pictures are lovely, and the story is one he likes to hear over and over.
We picked up two big bags of satsumas this week, and I've kept a bowl of them out on the table for the kids to enjoy whenever they wish – it has already been refilled a few times.
After reading And Orange for Frankie, Hal and I read up on the tradition of giving citrus at the holidays – something we have in such abundance was once a cherished luxury.  St. Nicholas brings the children each a stocking on Christmas morning, and always leaves a tangerine in the toe – in Christmases past, it would have been the most treasured part, discovered last in the end of the stocking.
We were sure to really pause and savor the satsumas we snacked on as we read An Orange for Frankie one more time.  Hal also asked if we could make candied orange peels again – something we haven't done in a long time.  I think that sounds like a very good idea.
Joining Ginny for the weekly Yarn Along, and also Frontier Dreams' KCCO.