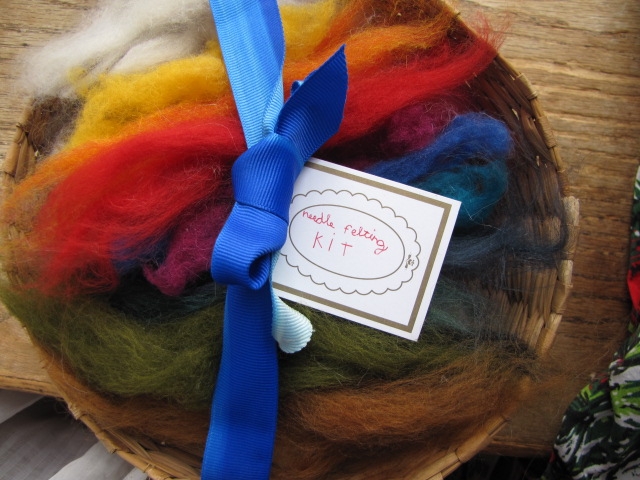 The girls wanted to share about a recent birthday gift they made for a friend: a simple needle-felting kit.
My kids – like many kids – really enjoy playing and crafting with bit of wool and yarn. Â Ruth, in particular, has enjoyed needle felting ornaments and little animals for her siblings for quite a long time. Â Ruth wanted to make a gift for her friend -who is also quite artistic – and Ruth thought she might enjoy making little wooly creations, too.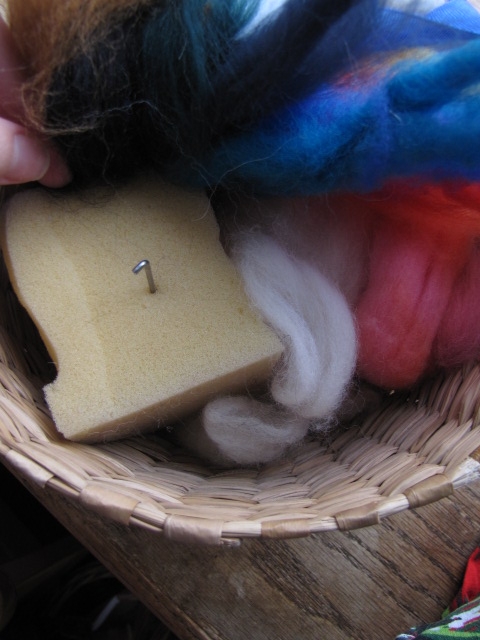 First, we found a basket at the thrift store that met with everyone's approval. Â Then, the girls cut a block of foam from our stash of dense craft foam. Â We added a needle-felting needle (Needle-felting safety rule #1: Â Always store the needles in their block of foam!)
A visit to the Pendleton Woolen Mill Store provided the necessary collection of bright wool for decorating, while I included some balls of white and natural grey/brown spinning fiber to be used as the base over which the bright colored wool will be felted.
Very proud of my girls and their creative gift ideas. Â I'm looking forward to seeing what they have made for each other and their brothers for Christmas.
If you have Handmade Holiday projects to share, please post a link in the comments – I would love to read about what you are working on!