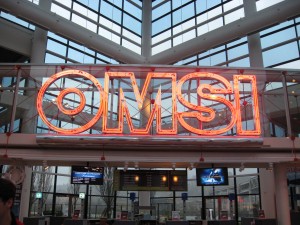 Last week, the girls took a chemistry class for primary-age homeschoolers at the Oregon Museum of Science and Industry.  We came early, and spent much of our time in the Science Playground (a free-exploration area for those 5 and under.)  We haven't had such a fun outing since our trip to Hood River.  The girls keep talking about what a great day it was.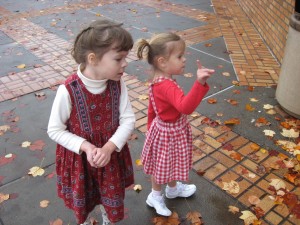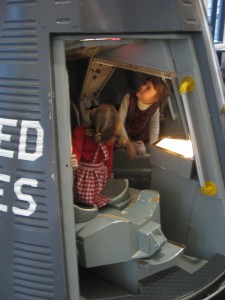 I couldn't go into the chemistry class with them, since Tum Tum wouldn't keep his safety goggles on (yup, even 5 month-olds have to wear safety goggles in the chemistry workshop!), so we chatted with the other moms outside.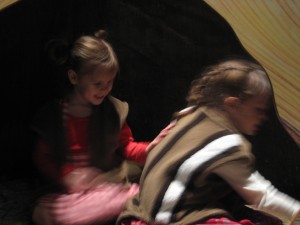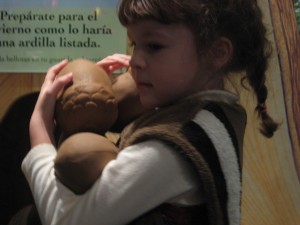 After the workshop – more exploration, this time downstairs in the physics area with the other homeschool kids.  We were there from 10:30-3pm!  We would have stayed longer, but Little Hen had to get to Girl Scouts.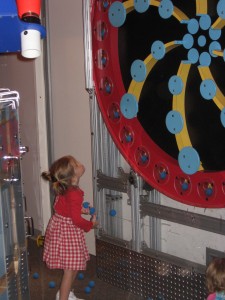 I think an OMSI membership is something we have to look into.  It would make a great place for us to run around on rainy winter days, and provide a great opportunity for immense amounts of learning.