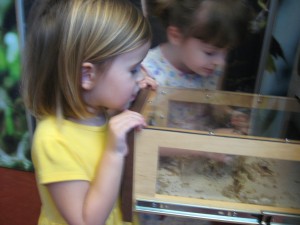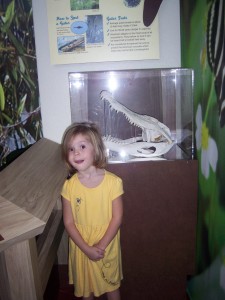 More from our day at the Six Mile Cypress Slough.   I love being able to share my interest in the outdoors and birdwatching with the children.  My mother was excited to share her botanical knowledge and interests with us, too.  Not to mention the perfect sunny day spent exploring out of doors! 
The new nature center was a big thrill for the girls – it was really well designed for young children (a rarity in Southern Florida, where children themselves are a rarity, it seems).  We had the place to ourselves, and the volunteers were eager to show the girls around and go through the exhibits with them.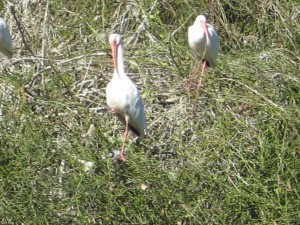 Afterward, we sat out at the various decks and blinds and did a little bird watching.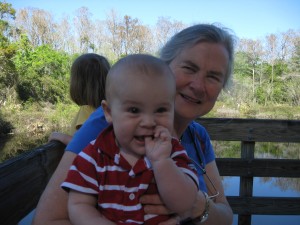 TumTum was more content to flirt with the nice ladies volunteering there, and then occupy himself with his toes for a while.
I hope your day was spent enjoying family and sharing your passions with them, too!