(Edit: Â I realize WordPress is having issues right now – all my photos are loading sideways, and while they look fine on my Dashboard, they appear flipped on their side in the final post. Â Working on it!)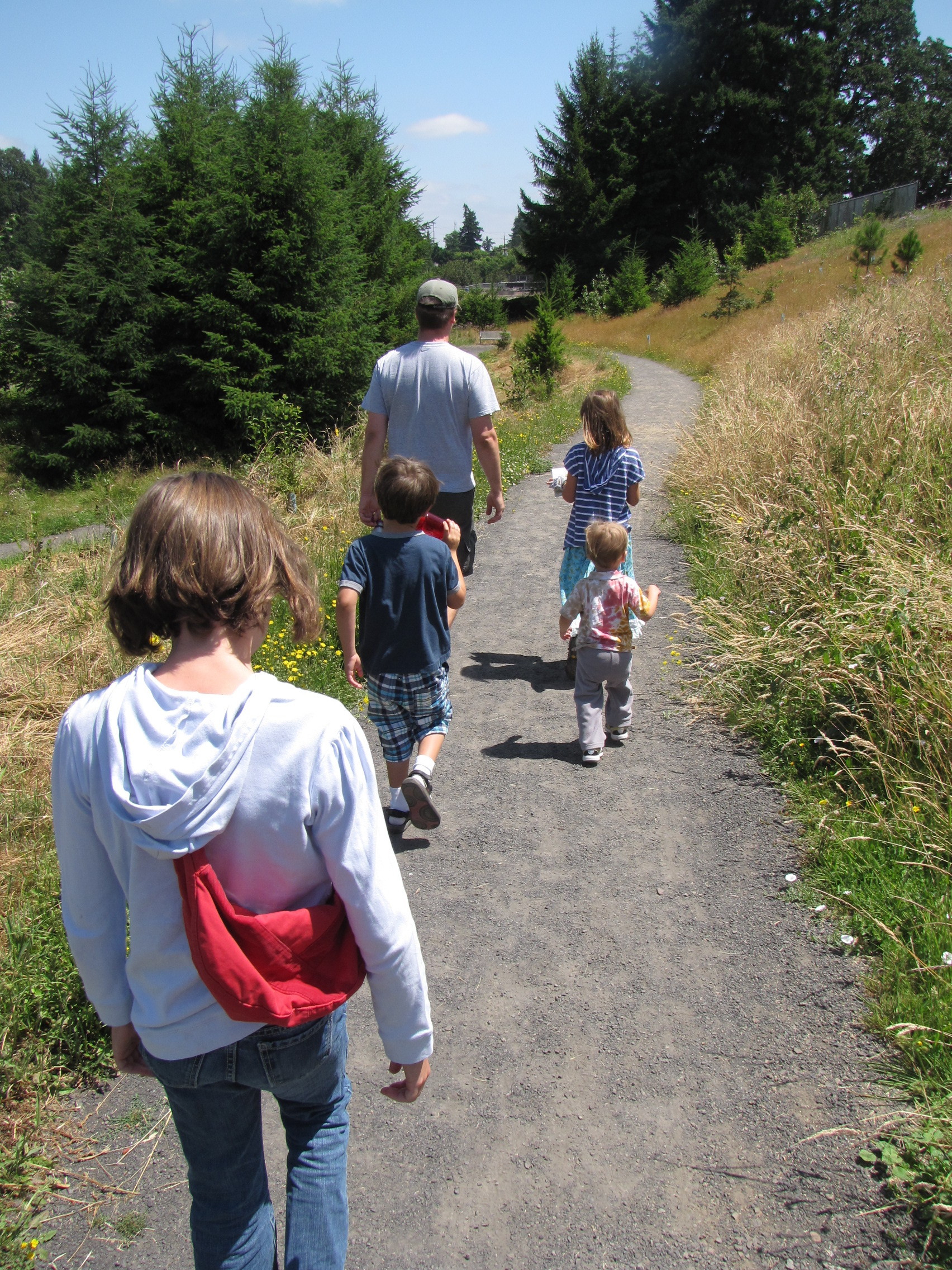 The past few mornings have felt like September with their crispness, and we've started out the day in sweaters.  And yet the afternoons are the best that summer in Oregon has to offer with blue skies and warm breezes.  So, of course we've been taking advantage of the gorgeous weather and spending every possible moment outdoors.   Every evening we've taken long walks, and most days we head to a playground in the city after swim lessons and garden chores.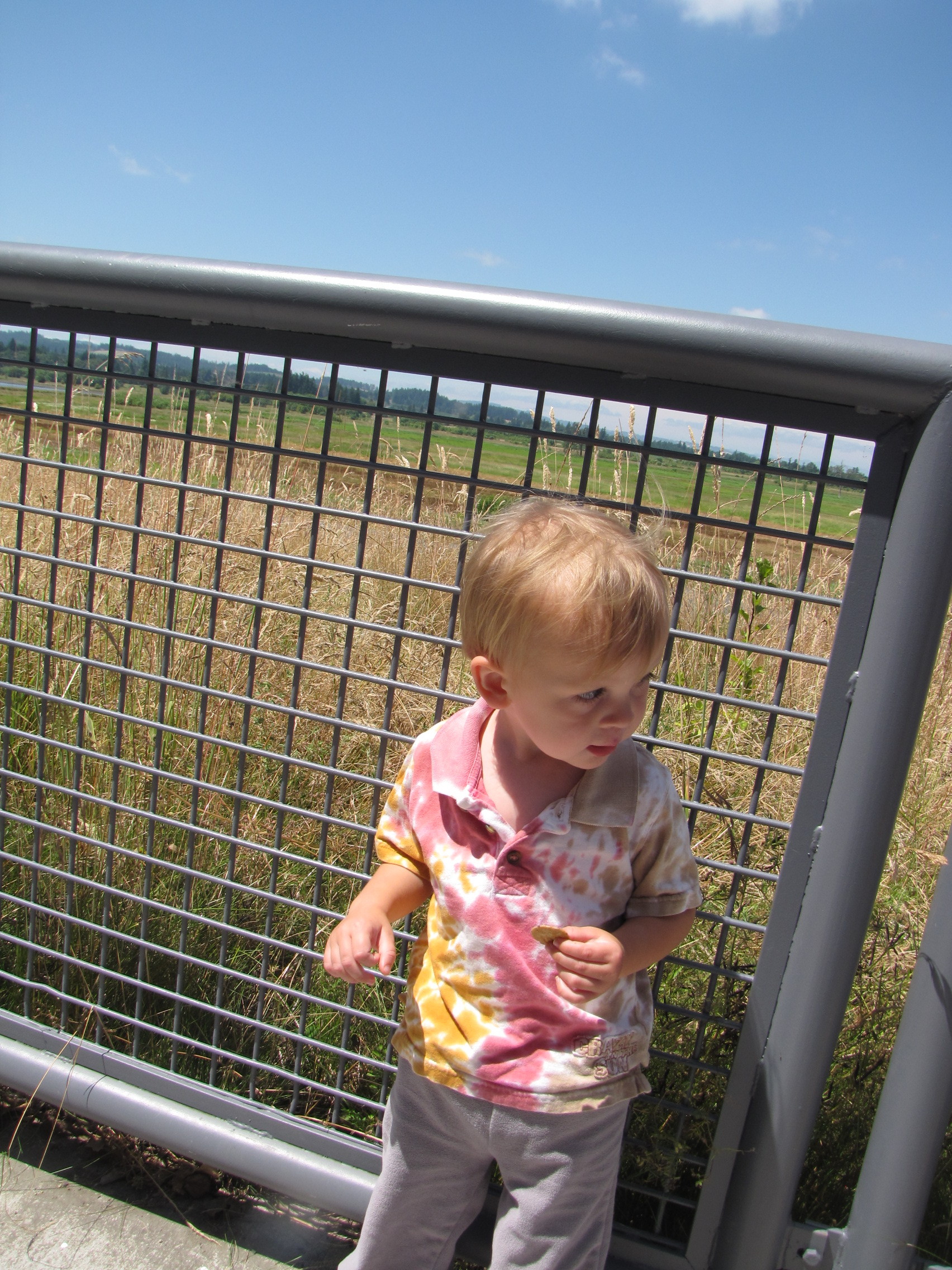 Sunday we played hooky from church, packed a picnic lunch, and went for a day hike in the Tualatin River National Wildlife Refuge. Â The paths are wide and easy to navigate for toddlers like George who want to walk/run like the big kids ("No backpack! Â I walk! Â I WALLLLKKK!").
And the wildlife! Â We saw frogs and birds and insects and fish at every turn in the path and every pond. Â Bea tuned-in to every call of every bird, particularly the Orange-Crowned Warblers and Song Sparrows. Â But the highlight of the afternoon is when a Bald Eagle flew very low to the ground, directly over our heads, and landed in an adjacent tree.
If you haven't made a trip out to the Refuge, we highly recommend it. Â And we'll be traveling back again to see the migratory birds moving through in the fall and spring.
I'll be back later this week with some knitting, spinning, and maybe a few new recipes. Â But for now, it's back outside to soak up that sunshine.