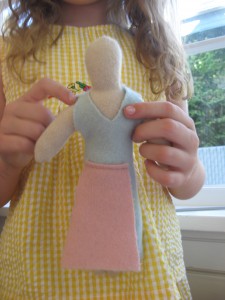 Farina Pink Apron had her best friends over for afternoon tea.
Hot tea, fresh milk, and sweet cream were served,
along with a lovely assortment of pastries.
"Farina likes her tea with drop of milk."
Mary "likes honey drizzled on her scones,
but that makes her hands sticky, so she needs some help with her tea cup."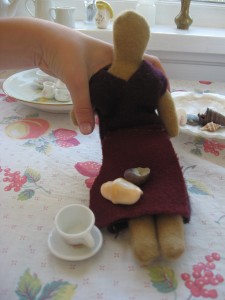 "Would Elsie like a crumpet and a biscuit both?…A crumpet is something to eat, isn't it?"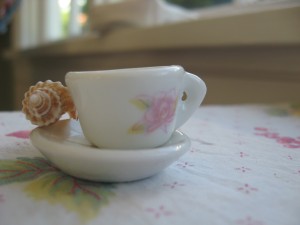 It was, Little Hen tells me, a pleasant little get-together by all accounts.