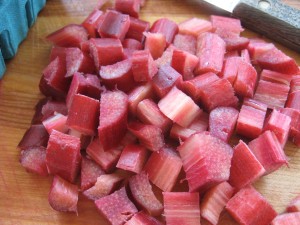 Well, I went and added to the long list of jams to make this summer.   After seeing Dianne's,  Mary's, Amanda's, and especially Jayne's, I couldn't help myself.   I got up extra early to get the jam made before anyone woke up, and wouldn't you know it,  somehow we're mysteriously out of narrow jar lids!!  ACK!  So, with the fruit prepped, and sugar measured, I've got to run out to the store for lids.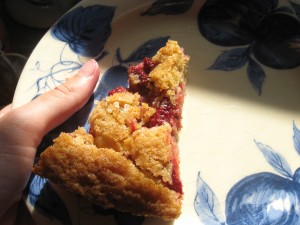 So after a slice of strawberry cake to go with my coffee (cake is breakfast food, right?), and a trip to the store, maybe I'll get this jam finished!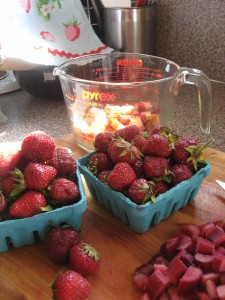 Tomorrow – Strawberry-Banana Jam!