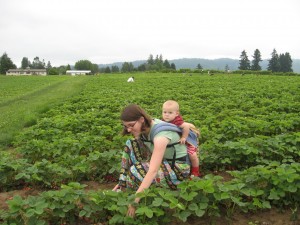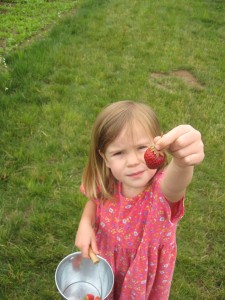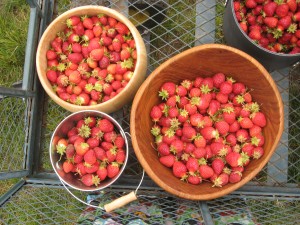 Pictures from our weekend outing to Sauvie Island Farms.  We picked over twenty pounds of strawberries – we ate as many as we could fresh, baked a few cakes (subbing-in whole wheat for half the flour), then put enough in the freezer for two batches of jam and lots and lots of smoothies, pies, and other goodies.
There couldn't be a better way to spend a Saturday morning – picking strawberries with friends, and anticipating all of the good things to make from the harvest.  I love these early summer weekends!
We'll be back at Sauvie Island in July to pick raspberries and peaches.  We'd love to have you to join us!