Here's my mother's super simple recipe for onion biscuits.  They go perfectly with roast chicken, or a bean soup, and the girls love to help make (and eat) them -  a great way to occupy the children with something purposeful while I'm trying to get dinner ready.
You'll need: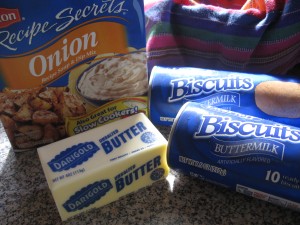 2 tubes of biscuits, 1 stick of butter, and 2 packets onion soup mix.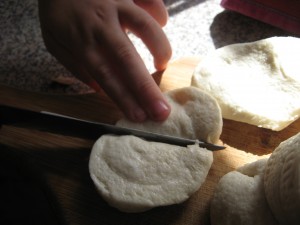 Cut the biscuits into quarters (yes, an almost 5 year-old can use a knife safely – we practice "fingers BACK"  and I supervise closely.)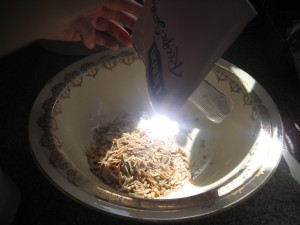 Add the onion soup mix to a large bowl.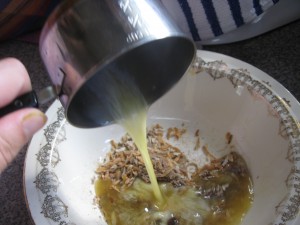 Melt the butter and add it to the soup mix.  Stir to combine into salty, buttery goodness.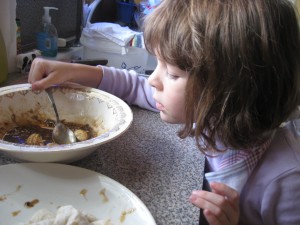 Add the bicuits, a handful at a time, and roll them around until thoroughly coated.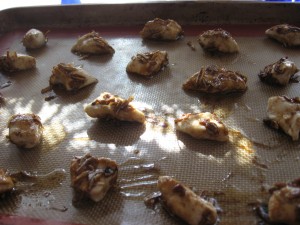 Place on a Silpat or parchment paper, and bake at 450 F for about 5-7 min.  Watch carefully to avoid burning.
What do your kids enjoy creating in the kitchen?