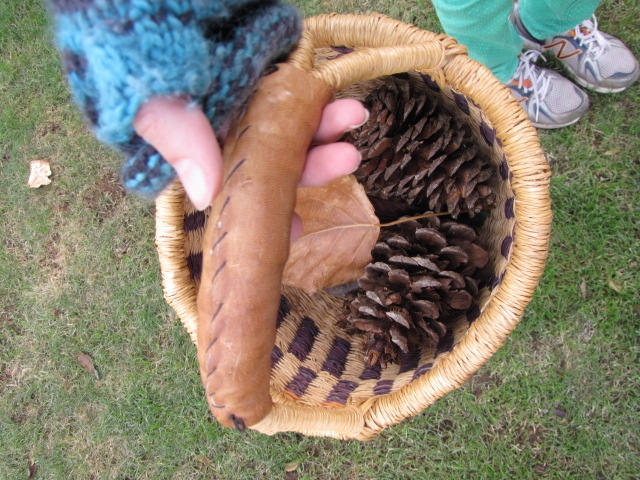 When the kids have abundant energy, and the weather is unusally dry, it's time to bundle up and walk to Grandma and Grandpa's. Â The kids brought a basket to collect items for the nature table on their way.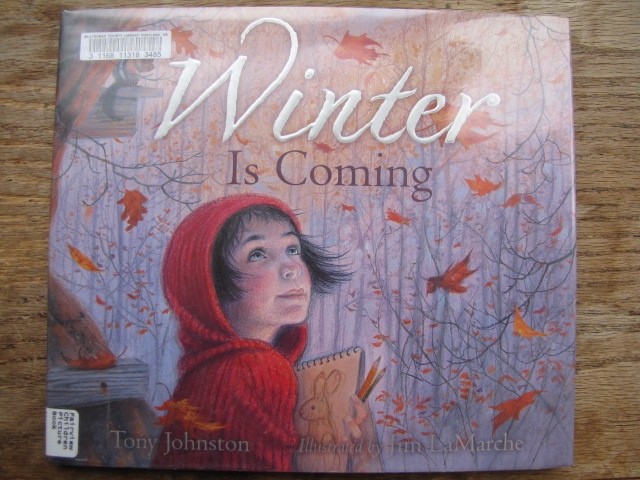 We've been reading books about Thanksgiving, but also about late-autumn as we prepare to shift into the winter holiday. Â The kids were anxious to add items to the nature table while it is still decorated for autumn. Â (At the end of the month, Â the table shifts over to Advent and Winter decor.)
George had more fun jumping in the leaves than collecting them.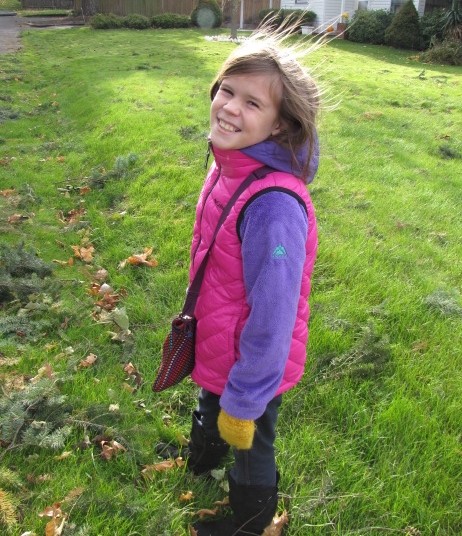 Bea brought her whittling gear, so that she and Grandpa could make spoons when we arrived at his workshop.
Ruth, enjoying the crunch of the leaves.
More soon – crafting and good things from the kitchen!