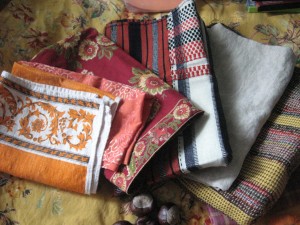 The wind and rain have settled in, and the nights are getting pretty chilly.  It is finally feeling like fall, so this morning the girls and I did some dusting,  got out a few fall decorations, and put the autumn cover on the duvet.  I hope to get the window hangings and more decorations out by the end of the week.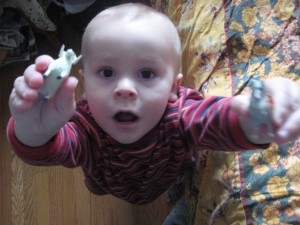 Many of these items would normally go on the nature table. We are still figuring out how best to have a nature table with a toddler in the house.  He puts everything in his mouth, and loves to "deconstruct" things with glee.
Our current compromise is to put all of the chokeables and breakables on "high shelf nature table", where the girls can reach if they use a step stool, but the baby can't.    So, here is the first incarnation of our fall nature table, and as the leaves continue to fall and we do more autumnal crafting,  I'm sure it will grow and change and reflect more of the girls' creative character.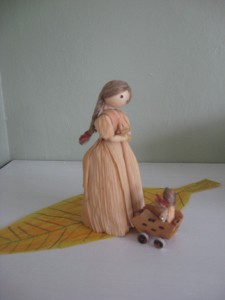 How is your fall nature table taking shape?