We scrapped all other plans for today,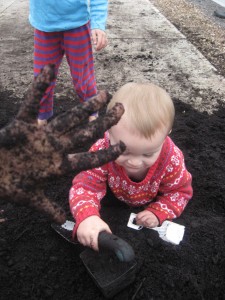 and simply played in in the dirt.
As Firecracker said, "There's nothin' more natural than gettin' dirty."
Somehow, in the midst of playing "dirt fairies", "cruel dirt queen who makes her workers dig all day", "climb dirt mountain", "search for worms and buried treasure", and "fill and empty buckets of dirt over and over", we managed to spread just shy of two yards more compost over the front beds, finally completing them.
Tomorrow – chard, beets, kale, mustard greens and potatoes are sown out front.  The coming weeks – finish backyard beds, plant more veggies, mulch paths, plant a few fruit trees, and finish chicken coop/run.
Our front yard before this weekend's garden work day: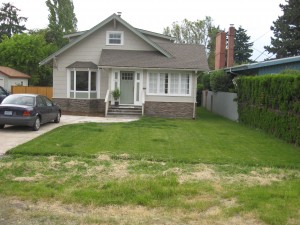 And this afternoon: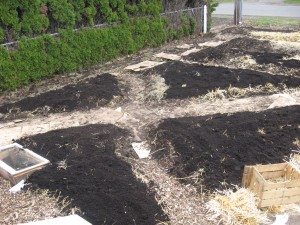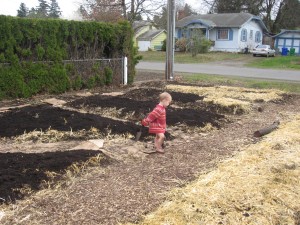 Many thanks to all of the volunteers who helped on Saturday!!  We are excited to see the garden grow and develop in the coming months!