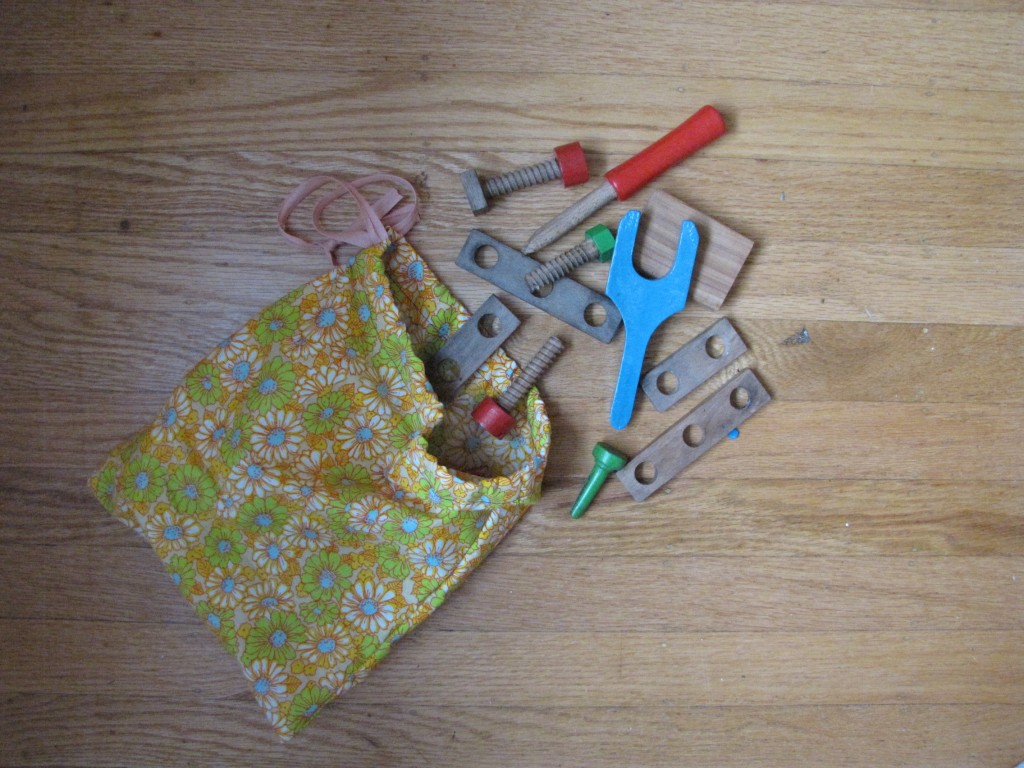 Joining Nicole's KCCO this week with a project I finished before the holidays, but am just now getting around to photographing.
The toy baskets were getting out of control.  One of the children would be rummaging through, looking for all the pieces of a playset, and end up dumping over the whole basket in frustration just to find a missing piece.
Christmas was coming, and I knew something had to change before the chaos in the living room got worse.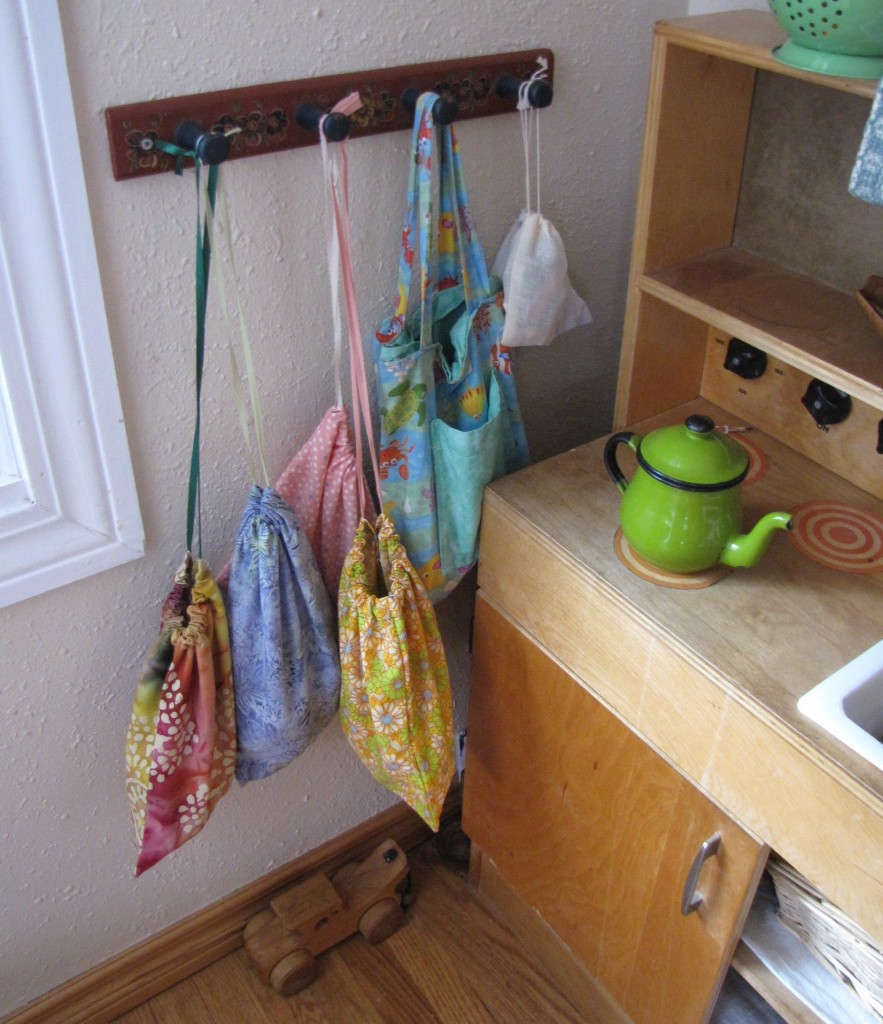 My solution:  just before Thanksgiving, I retrieved a  little coat rack from basement storage.  A dear family friend had made me when I was a very small child, and it used to hold my dress-ups.  I screwed in the rack at child-height next to the play kitchen.
Then, during George's nap one afternoon, I made some drawstring bags of different thrifted prints and of varying sizes.  Into each bag went a playset (wooden tools, Playmobils, finger puppets, flower fairies, cars…you get the picture.)  The most frequently-used sets went up on the rack, and some others were tucked into my purse and into the car for "emergency" situations (church, doctor's office, waiting in line at the post office…).
So far, the system is working well.  The kids can find the toys they want to play with, and when they are finished, it is easy to scoop the pieces back into the bags.
Back tomorrow for the Yarn Along.