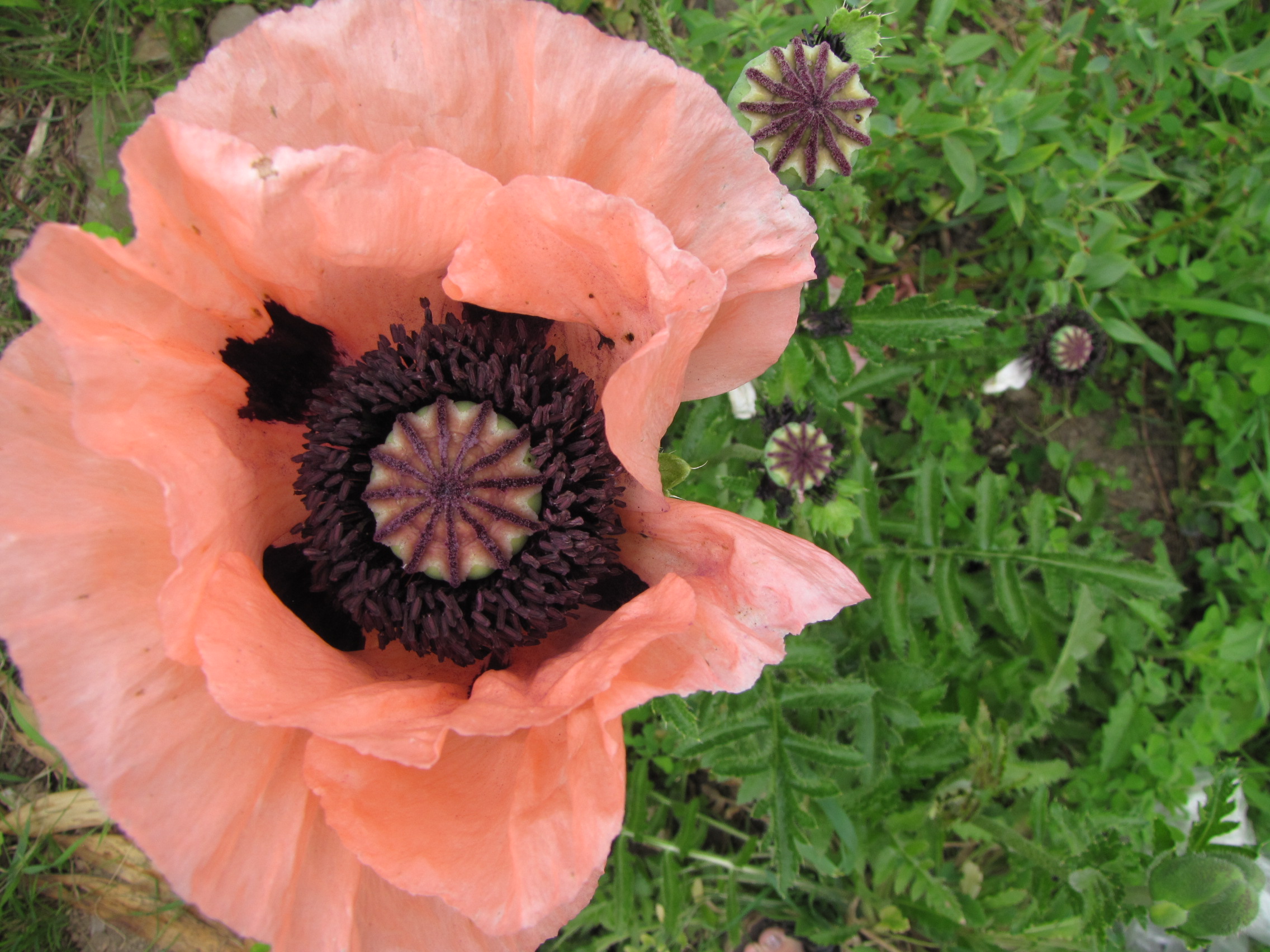 Spent a cool, cloudy morning helping volunteers harvest in the garden. Â We picked 37 pounds of produce for Birch Community Services, and finished up some weeding and yard maintenance (and tended to herds of small children). Â Looking forward to a few more ladies coming on Friday to help me pick more herbs and berries.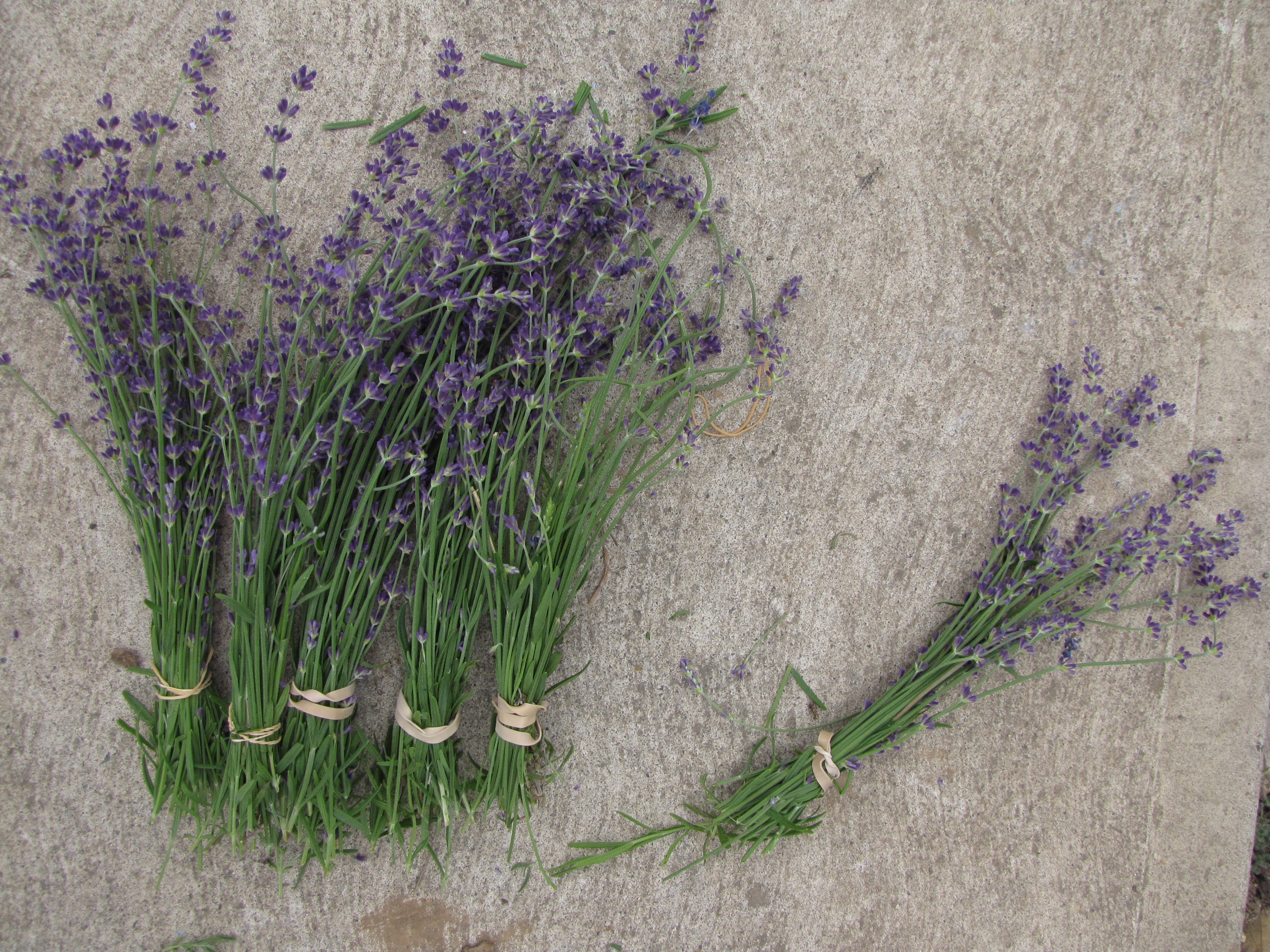 While today's harvest may not seem that large, it is a good size for this early in the season (greens and herbs don't weigh much). Â The good gardening weather is finally here, and we are looking forward to the raspberries, beans and potatoes coming into production very soon.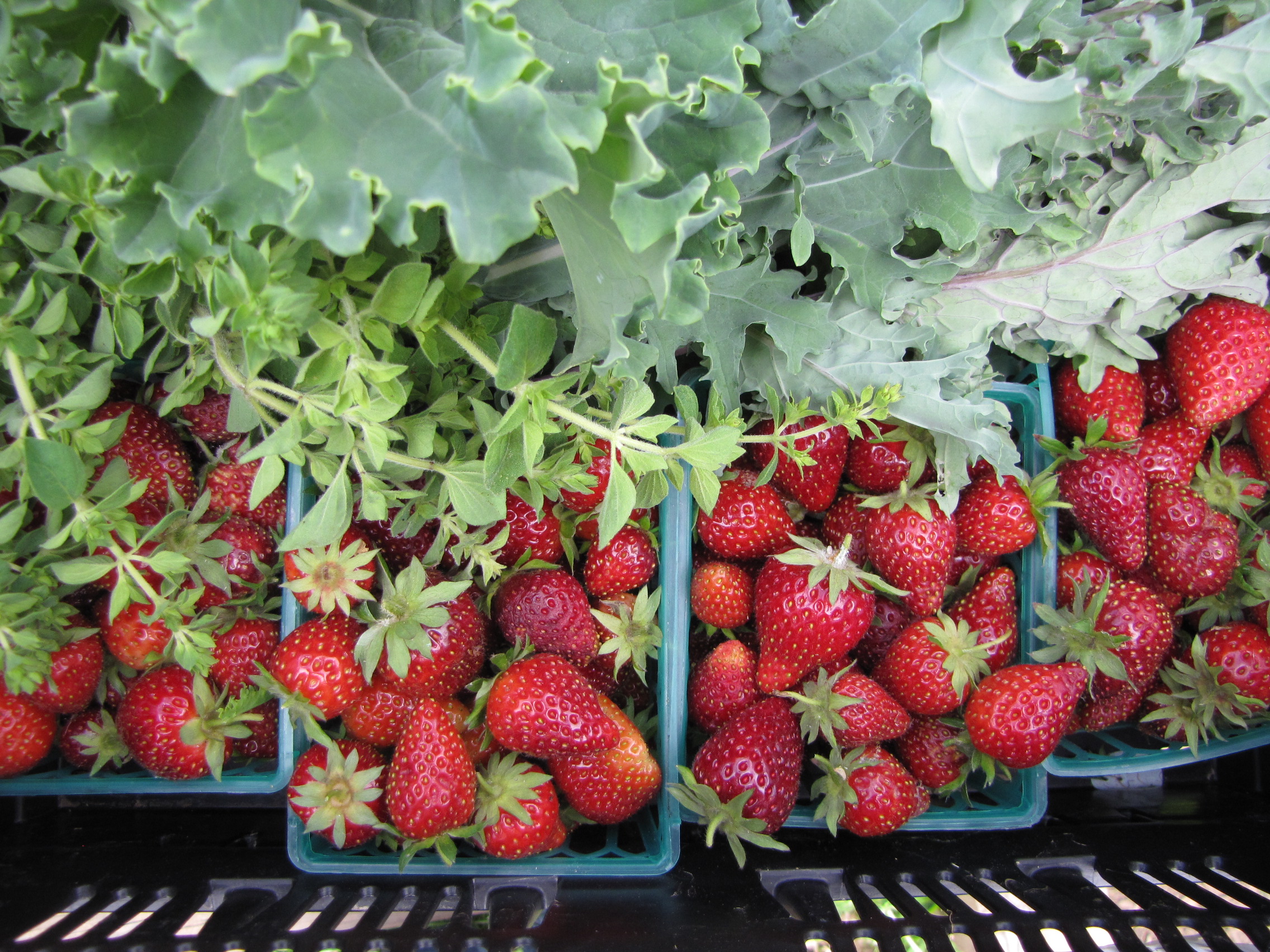 Tomorrow I'll share my recipe for garlic scape pesto, and Wednesday I'll be rejoining Ginnny's Yarn Along.  Hope you'll get a chance to stop by later in the week.
Oh, and speaking of being outside in the garden – be sure to check out Frontier Dreams' Butterbean sunscreen giveaway.