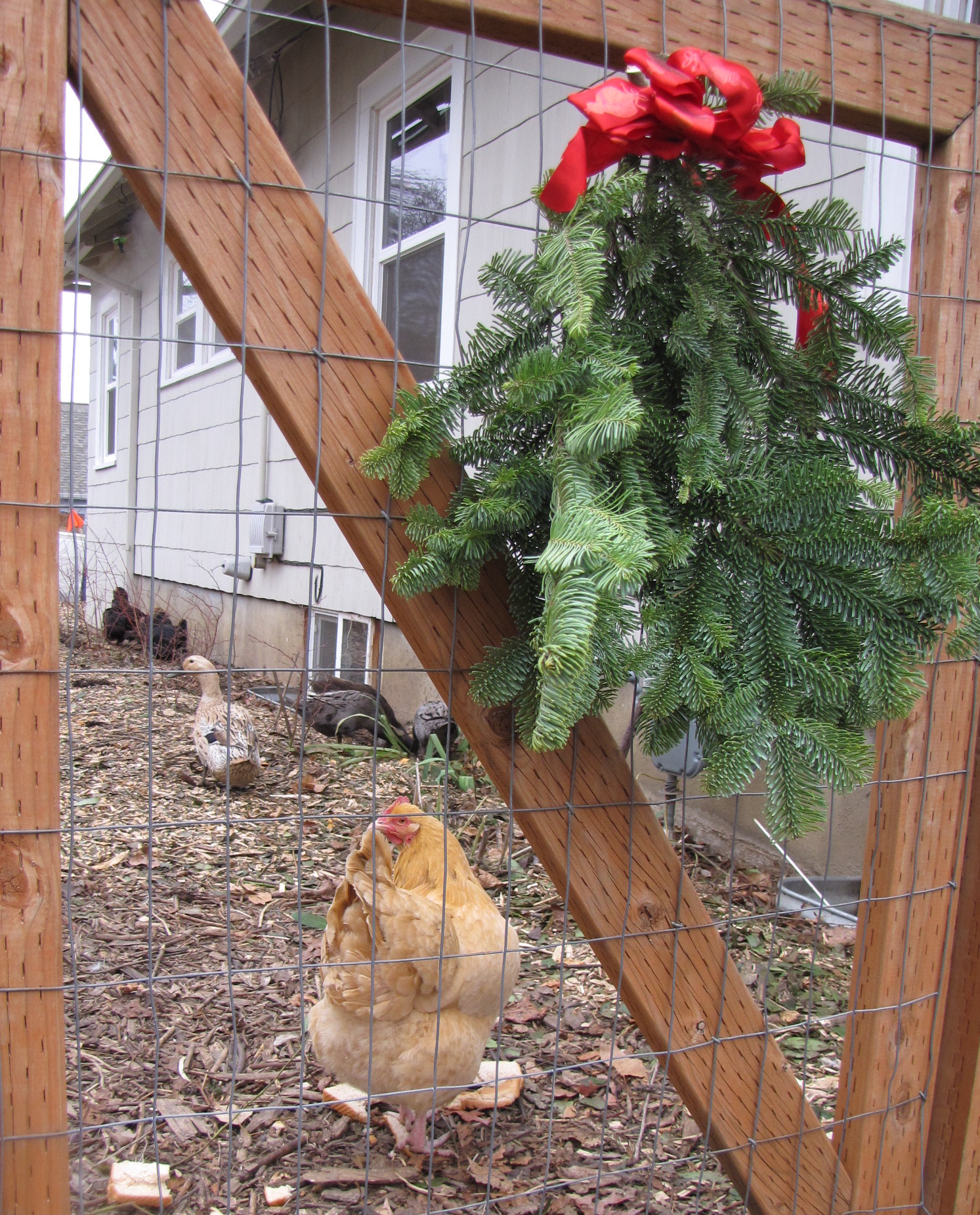 Merry Christmas! Â I'm trying to post a bit for the holidays, as time permits. Â We will see if I can keep it up. Â My laptop is still broken, so I am borrowing my husband's late at night after the kids are in bed. Â  The girls and I spend much of our spare time with speed skating club and the girls' roller derby (I'm joining the recreational league in January!). Â Hal is learning to read and endlessly creating Lego sculptures, and George is full of joy and wonder and 2 yr-old energy. Â We are making all sorts of changes in the back yard gardens when the weather permits. Â Life is busy and good and we are enjoying slowing down a bit for the holidays.
The last week or so, we have been trying to finish up Christmas presents and school projects. Â I was a bit late in potting-up the paperwhites, but hope they will bloom in time for New Year's Day. Â One for us in a newly-found blue dish from the thrift store, and two for gifts.
I had a little helper bundle up to help me in the chill and sunshine: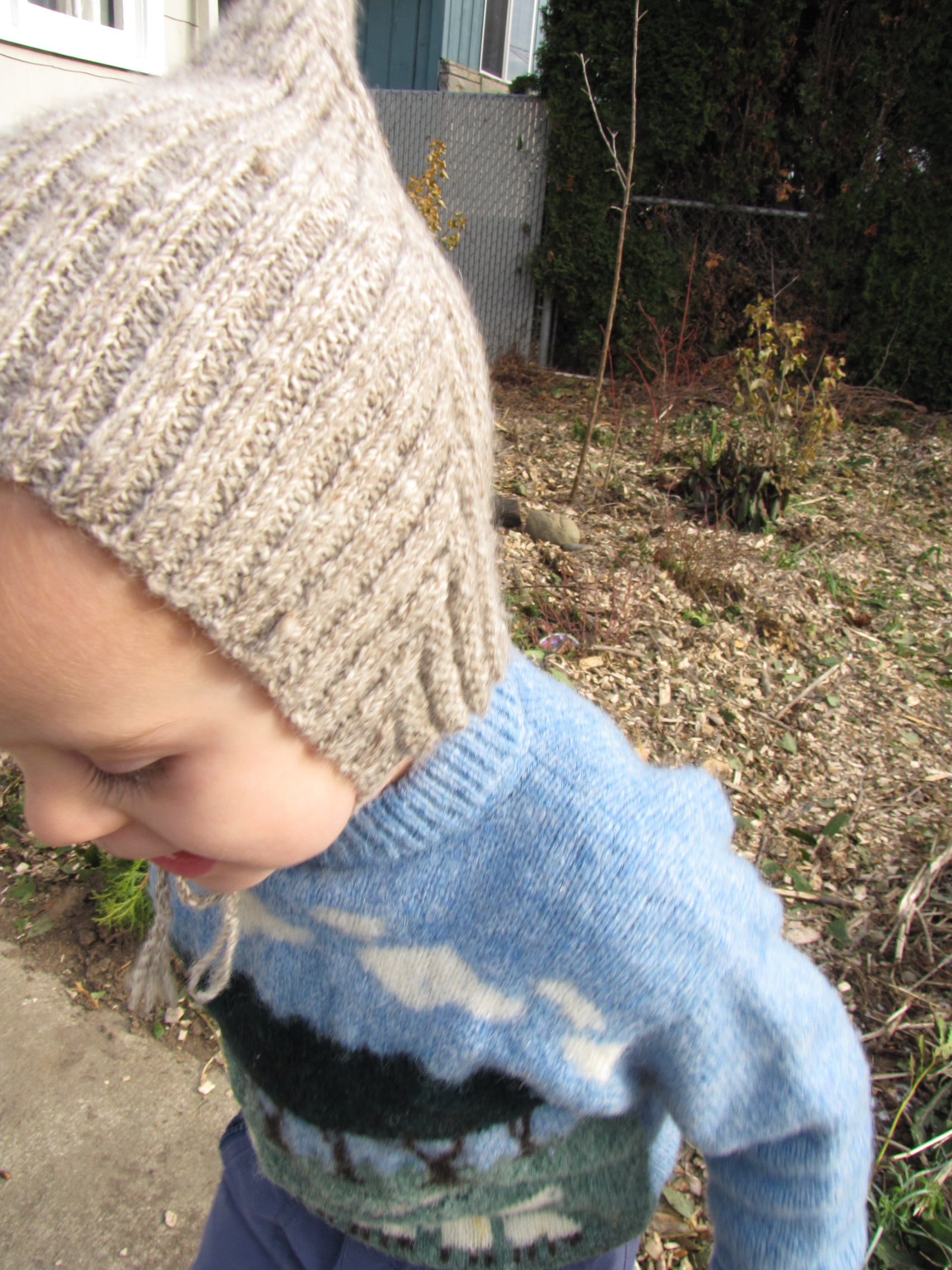 Be back very soon with some requested recipes and more of our Advent season.
Blessings.