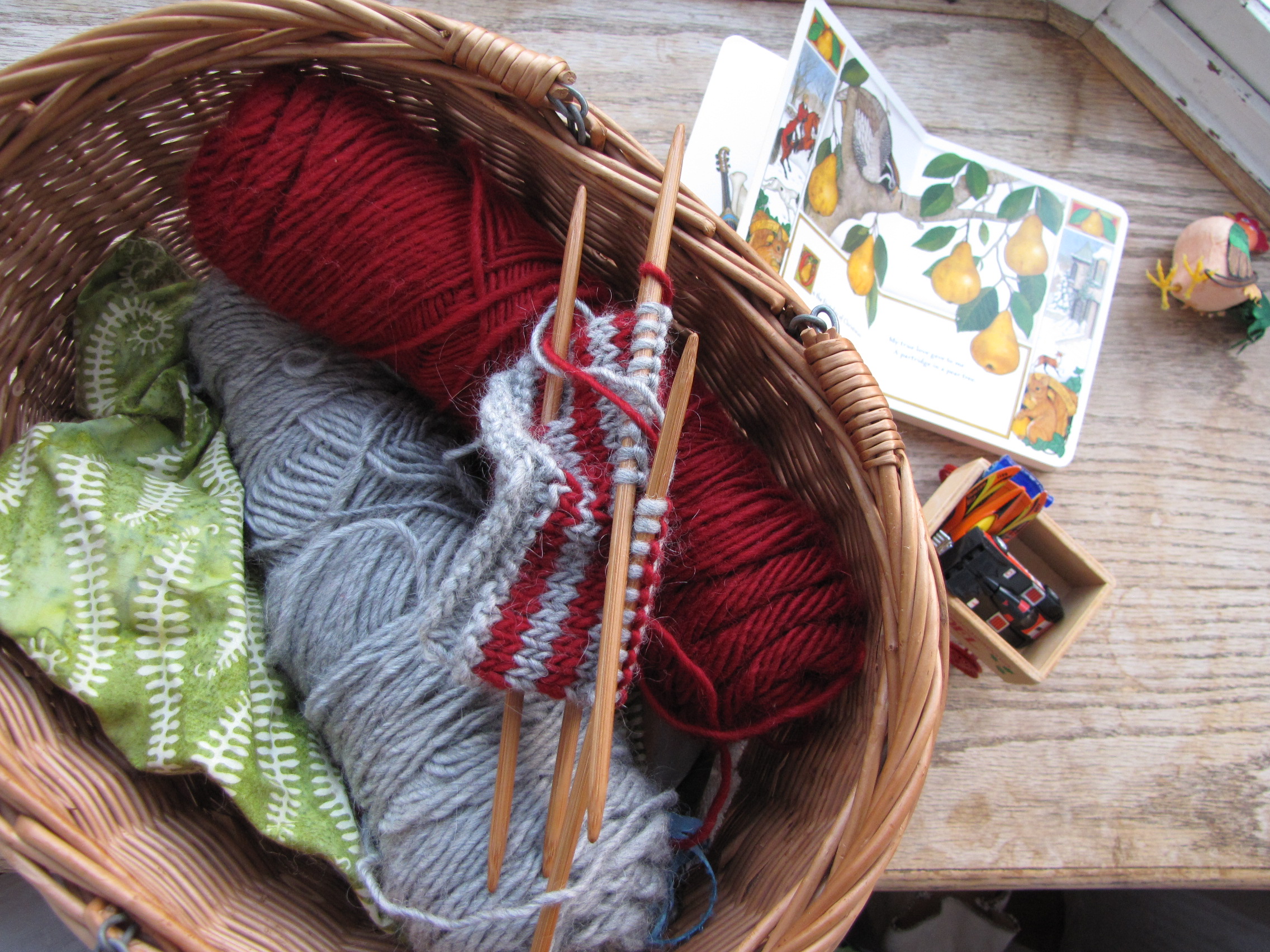 Knitting a few rows on some Toasty mitts ,
Daily checks on fermenting veggies. Â Jalapeno Purple kraut all finished and getting jarred up for gifts. Â Plain sauerkraut coming along nicely. Â It will be ready to serve with Christmas dinner. (The weight goes back on top when I'm done checking, so all cabbage is submerged below the brine.)
Vying for space in front of the heater vent to thaw frozen fingers and toes,
Enjoying the ever-rotating display of Christmas decorations the children arrange and rearrange as they play with them.
Back tomorrow with a recipe for the coming Solstice, and some more knitted gifts.