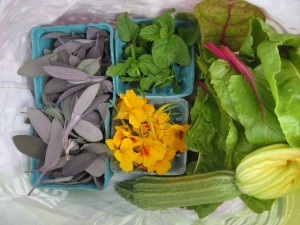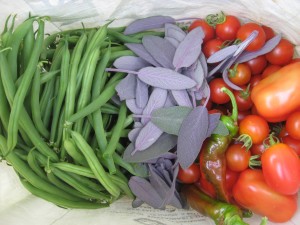 Another day's harvest at Penelope's Garden.  Fourteen pounds of beautiful organic produce picked and delivered to Birch Community Services!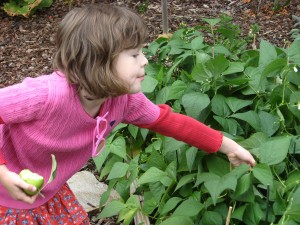 The girls were excellent green bean harvesters.  Little Hen and I may have snacked on a few while we picked.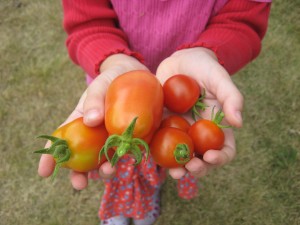 For more bountiful harvests, visit Soule Mama, Mom in Madison, Red Dirt Mother,  Old Red Barn Co., Heirloom Seasons, and Green Thumb Mama.
What are you and your little ones harvesting this week?