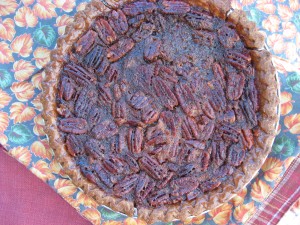 A morning spent baking a pecan pie thank-you.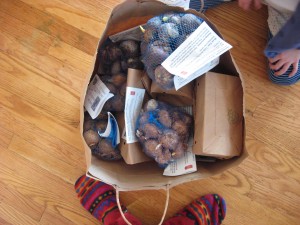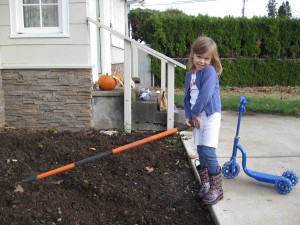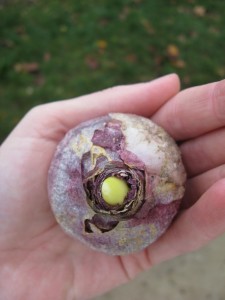 An early afternoon spent planting hyacinths and digging earthworms with the girls.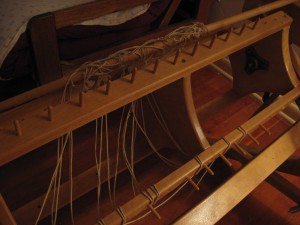 A late afternoon of immense blessing – We have been given an enormous maple loom, made right here in Oregon.   We spent about two hours getting it dissassembled, carried up our narrow stairway, and reassembled.
It will need a good bath, a shuttle, some new pegs, but it is a beautiful, beautiful thing – an amazingly generous and precious gift.  The girls and I can't wait to get her in working order and teach ourselves how to weave shawls and rugs and coverlets – our minds are full of anticipation and possibilities!  (Firecracker would like a superhero cape!)
And now we are off to our homeschool co-op's end of the semester Open House.   We have been looking forward to it for weeks (Little Hen is in the theatre class, and Firecracker will be singing in the choir).   We're so glad Grandma and Aunties and Cousin can come down and join us.
Altogether, a truly blessed Saturday – every piece.