I have a piece in the new issue of Rhythm of the Home .  It just came out today!   Hope you get a chance to read and try out the recipe – it is a family favorite.
The entire issue is packed with beautiful, thoughtful and instructive articles from such talented women.  From felted sweater garlands to meditations on homeschooling in the winter months to Waldorf doll shoe instructions..Rhythm of the Home always puts out a great edition!
Obviously, for the reading portion of Ginny's Yarn Along, this morning I'm reading through the new issue of Rhythm of the Home.  For the "yarny" portion, and for Nicole's KCCO, I'm starting a pair of socks (yarn on the right), out of Brown sheep sock yarn seconds I purchased several years ago (still de-stashing!).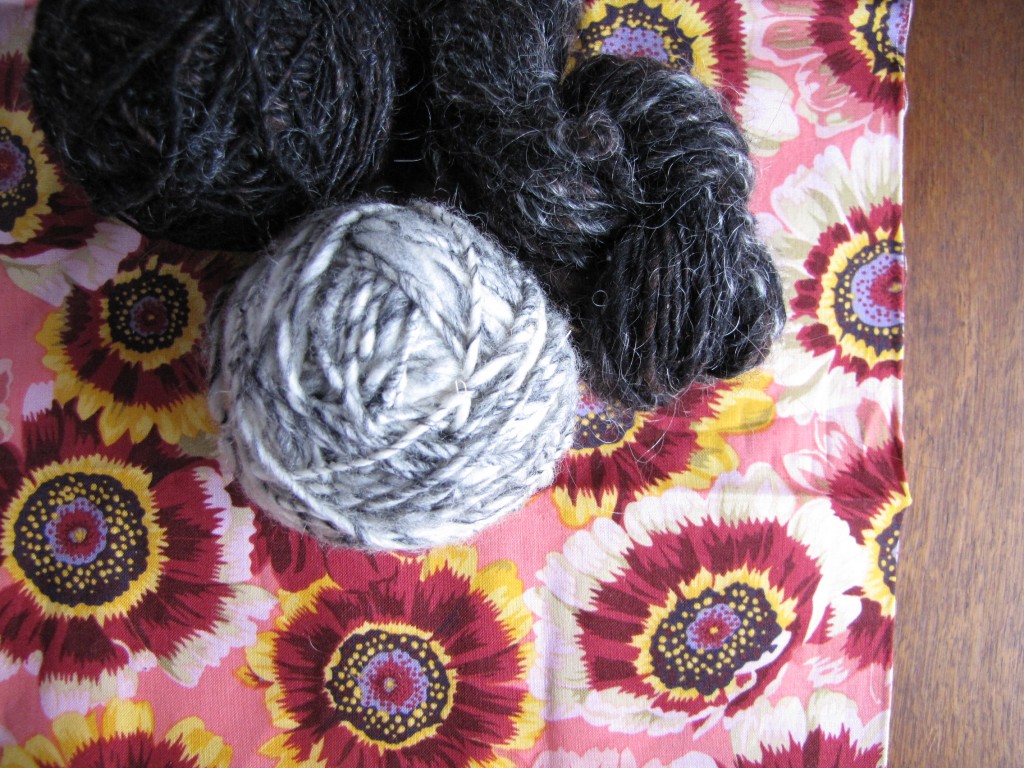 Also in the works is wrapping up some spindle spinning.  The fiber is Brown Sheep mill end bits and pieces, 85% wool, 15% mohair.  I am doing my best to spin worsted weight singles, but I find it very difficult, since I have been spinning for a number of years, and my hands want to spin fingering weight.  I am hoping to turn the yarn into a little knitted panda toy for George, although, part of me is tempted to make another vest…
We have company coming this morning, and then the kids and I are in full Christmas-crafting mode today.  We're hoping to finish up our lessons before lunch, so we can play with some needle felting (making ornaments!) before Girl Scouts this afternoon.
Blessings on your day!