Some more shots from yesterday's trip to Sauvie Island Farms.
Little Hen in the raspberry canes,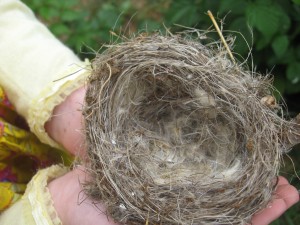 where we found an old abandoned nest, lined with feathers and seed fluff.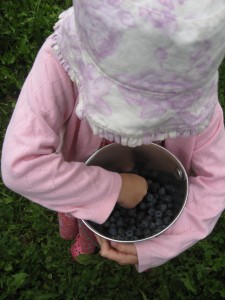 Firecracker helped her auntie pick blueberries.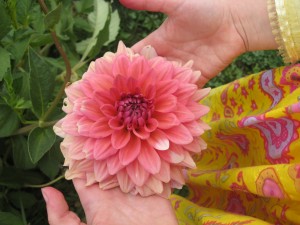 And the flowers were absolutely stunning.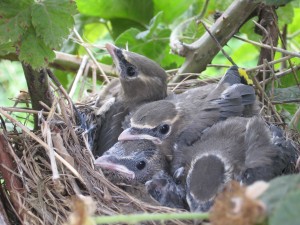 The biggest surprise of the day was finding a nest with four baby birds in the middle of the marionberry canes.  They sat very still as we observed them.  It was a real treat – the nestlings were clearly Cedar Waxings (the black face mask and yellow band on the tail were telling signs), which are one of my favorite birds.   The nest was right at eye-level for the girls, so they got an excellent look.
Please come back tomorrow – I'll be having my first giveaway.  Thanks!